Pack your bags, because the "Hunger Games" theme park is officially happening, and soon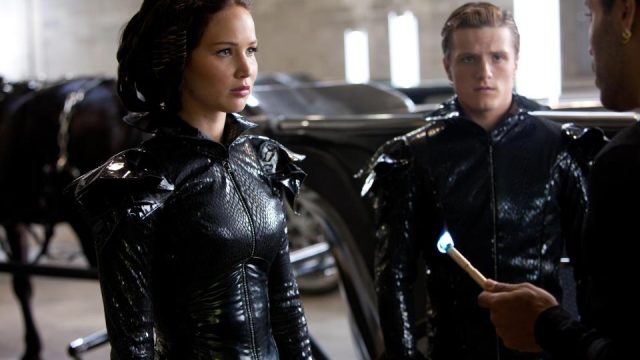 Hold onto your hats, fangirls and boys! Lionsgate just announced some really exciting news. ICYMI, the studio is opening a movie-inspired theme park. And now, we have some updates: Lionsgate Movie World will feature The Hunger Games AND Twilight, among many of the other franchises the studio has under its belt.
The theme park begins construction next year. And that park will be part of the ambitious Jeju Shinhwa World project. Lionsgate Movie World will be one of the parks and attractions that tourists can visit in the area, bringing a little bit of Hollywood to South Korea.
Lionsgate Movie World won't open until 2019. But, the developers seem to be doing their best to get people into these epic experiences (and quickly) by promising that different sections of the park will open on a staggered schedule.
What's more, The Hunger Games and Twilight won't be the only franchises featured in some way or form. Now You See Me is also scheduled to get its own area at the park, as well as the forthcoming Robin Hood movie.
The two franchises have been very profitable for the studio, but as of now, there are no confirmed plans for even more films. But, the fact that those stories can continue on through a theme park is pretty exciting.
And who knows? Maybe the excitement these new parks will bring could inspire new ideas for future movies. Or, they'll just be awesome new experiences that movie fans will enjoy. Either way, it sounds like a good time to us.