The women of 'Arrow' looked *beyond* stunning at the celebration of the show's 100th episode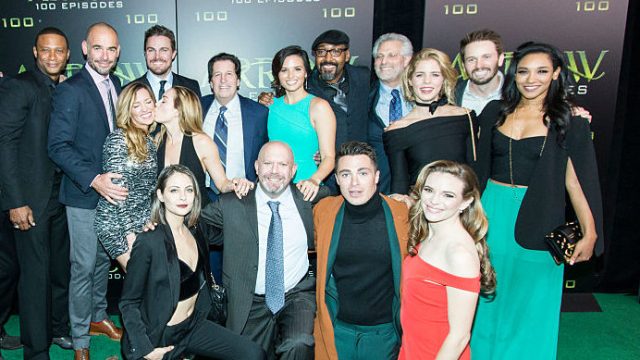 It's a commonly known fact about The CW: their shows are filled to the brim with inhumanly gorgeous (and supremely fashionable) actors and actresses. Last night, we were treated to the visual of a large group of the members of the Legends of Superflarrow-verse (or whatever the ever-expanding collection of CW/DC superhero shows is going by nowadays) collected in one place to celebrate a significant CW event.
Reaching 100 episodes is a huge boon for any series. Even in this, the age of peak TV, relatively few shows manage to reach that milestone, particularly shows of the non-sitcom variety. 100 installments, approximately 5-ish seasons at the standard cable 20+ episodes per season rate – is also the traditional benchmark for syndication. Once you reach 100 episodes, the series can be sold into syndication – ergo, weekday re-runs galore! So, basically, reaching this number of episodes is a huge deal.
The cast of Arrow (with a few actors from The Flash) came together to celebrate the show's landmark 100th episode, hitting the fittingly-green carpet in their Saturday night best – and we have seriously never seen a more beautiful or fashion-forward group in all of our days.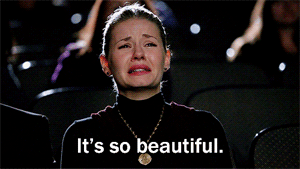 Caity Lotz, formerly of Arrow and currently starring on DC's Legends of Tomorrow, looked amazing in a daring deep-plunge black jumpsuit.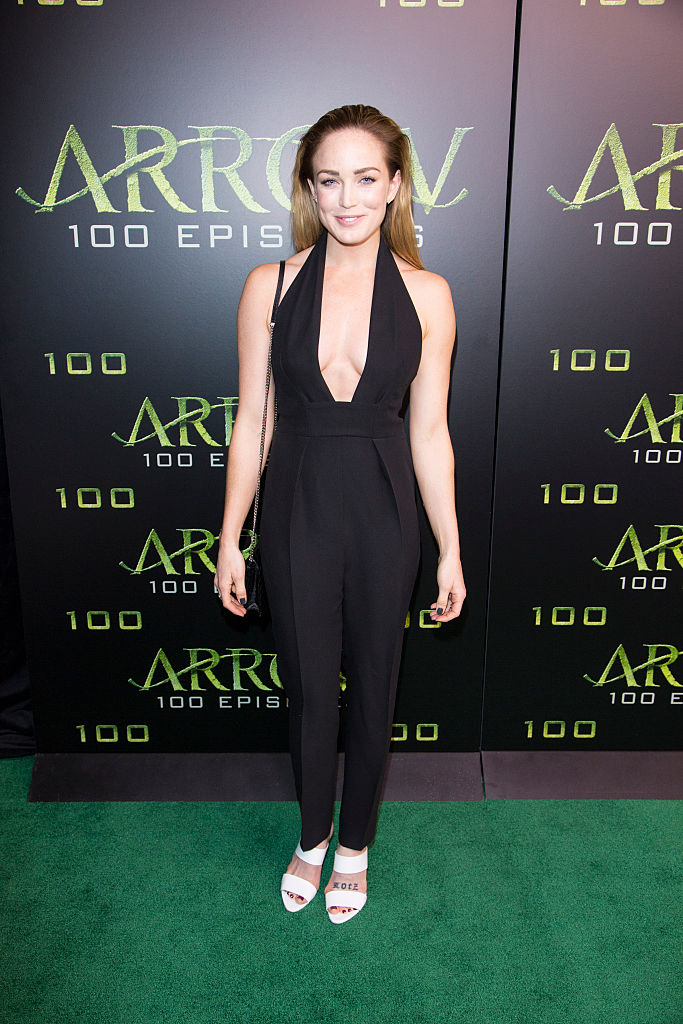 She paired the jumpsuit, which fit her like a glove, with simple white sandals, an equally-simple slicked back 'do and a fresh-faced look.
Katie Cassidy, Lotz's on-screen dearly departed sis Laurel, stunned in a sparkly above-the-knee long-sleeved dress.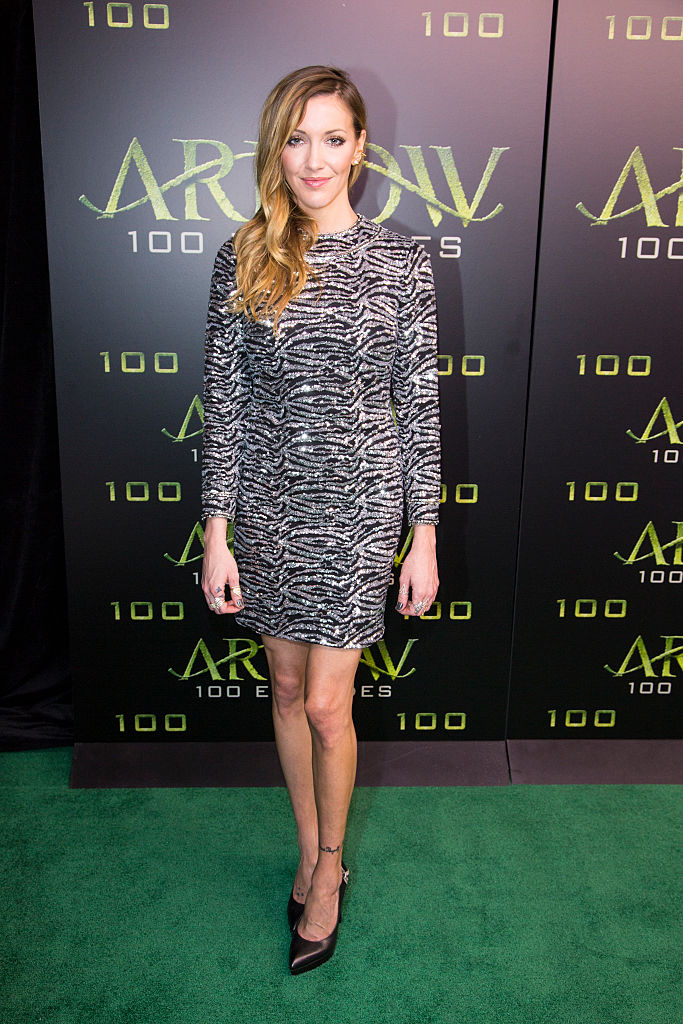 The actress paired the fun sparkly printed number with plenty of matching rings and a pair of basic pointed black heels.
Always a fashion risk-taker, Willa Holland wore an all-black menswear-inspired suit, with a midriff-bearing crop top.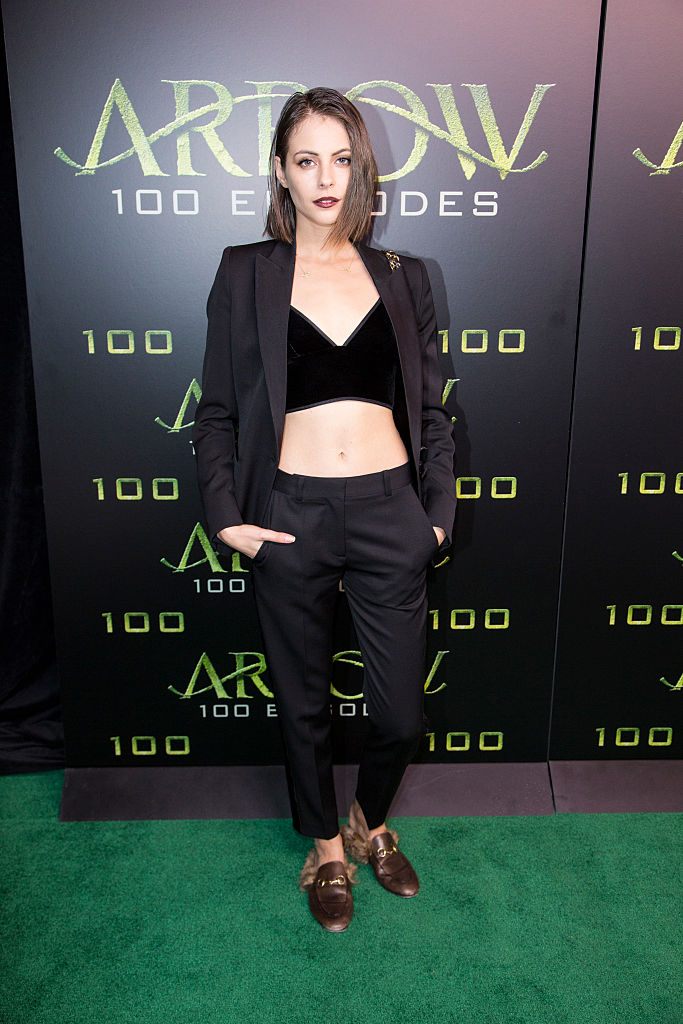 Holland looked absolutely fabulous and high-fashion, as per usual, pairing the look with furry brown loafers and a dark lip.
The equally-adventurous stunner Emily Bett Rickards rocked a totally unique but adorable look: an off the shoulder black long-sleeved top, paired with printed high-waisted shorts, and a bowtie around her neck, for good measure!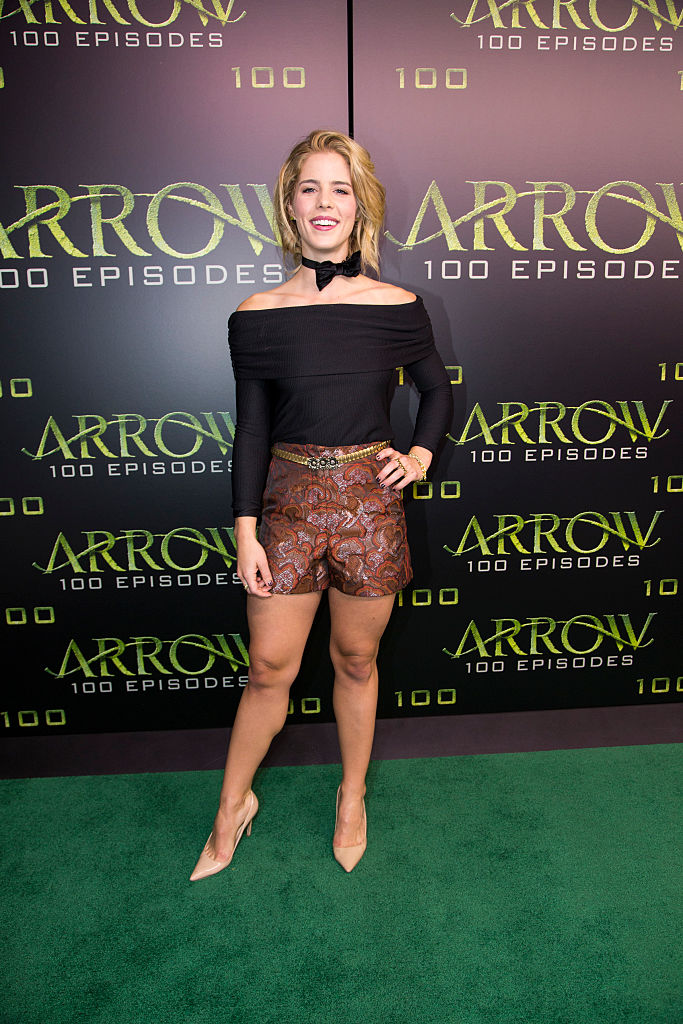 Only Oliver Queen's better half could pull off this daring look so flawlessly.
Katrina Law, who played Sara Lance's one-time boo (and Oliver's one-time wife, though we don't talk about that…) Nyssa al Ghul, made an appearance as well. She stunned in a beautiful, leg-baring light blue dress.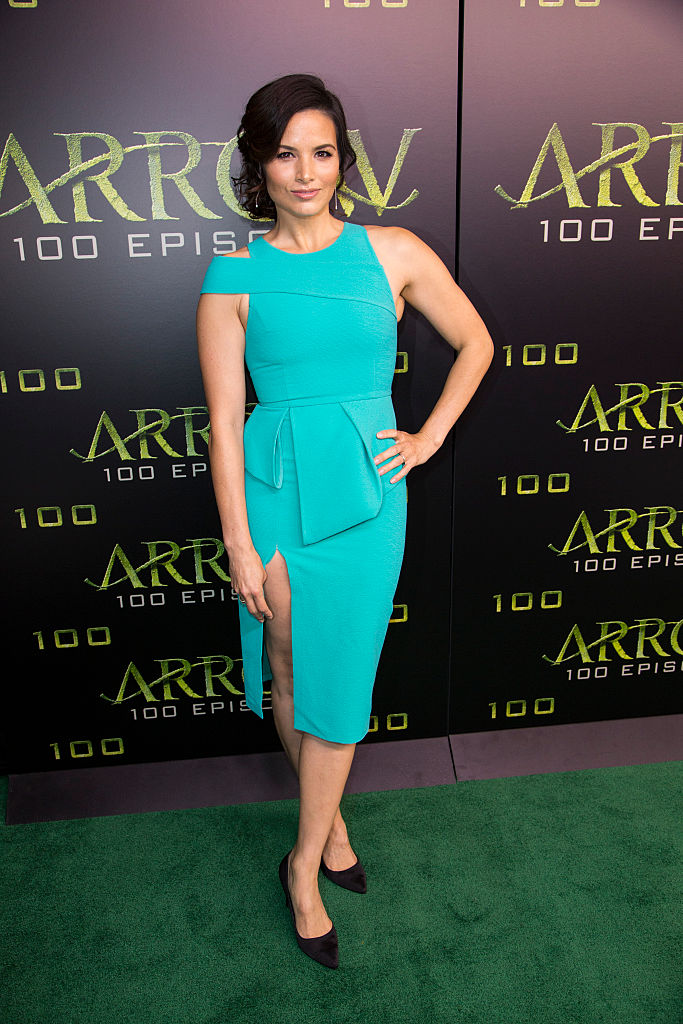 Heading over from The Flash to join in the celebrations, the gorgeous Candice Patton slayed in a super-simple outfit. She looked casually lovely in a black formfitting criss-cross top, paired with a loose boho-chic floor-length blue skirt.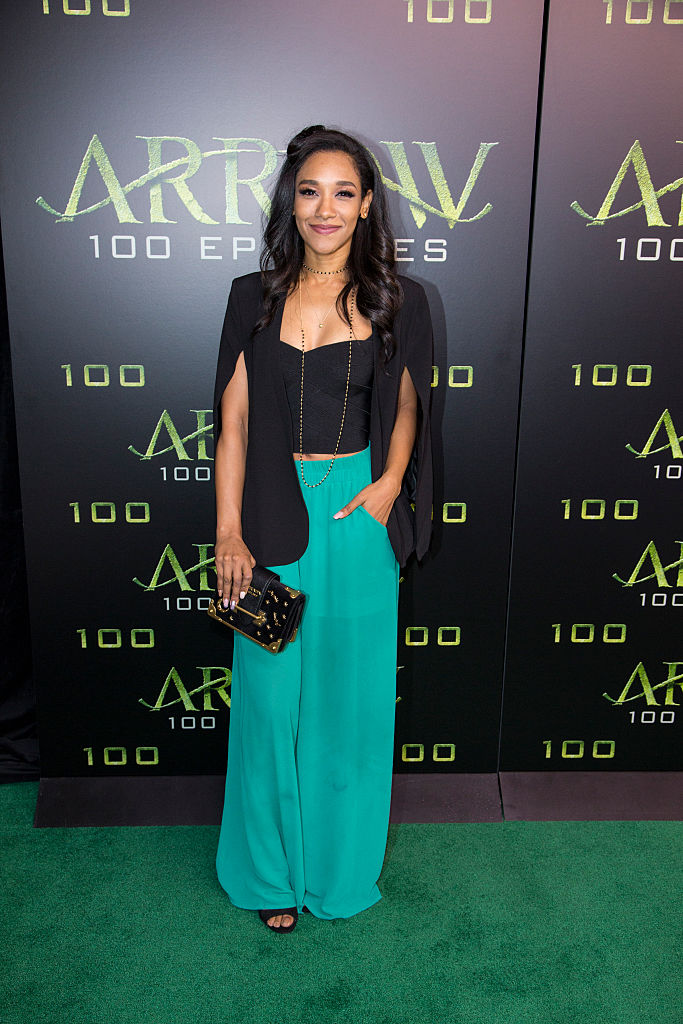 Unfortunately for Westallen 'shippers, Barry Allen's portrayer Grant Gustin was nowhere to be seen on the green carpet.
Danielle Panabaker, The Flash's Caitlin Snow, was ironically fiery in this super-chic red number.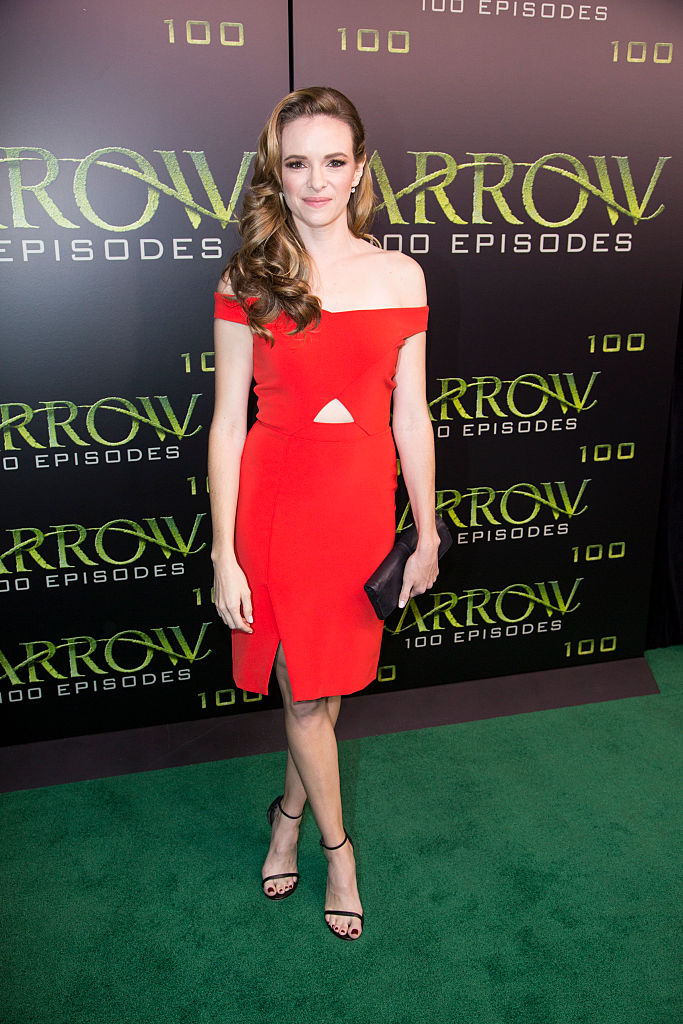 Based on Instagram posts and Snapchats shared by the stars, it looked like an absolutely amazing party. Congrats to Arrow, and here's to 100 more!