The Wizardry and Witchcraft palette from Storybook Cosmetics looks mesmerizing on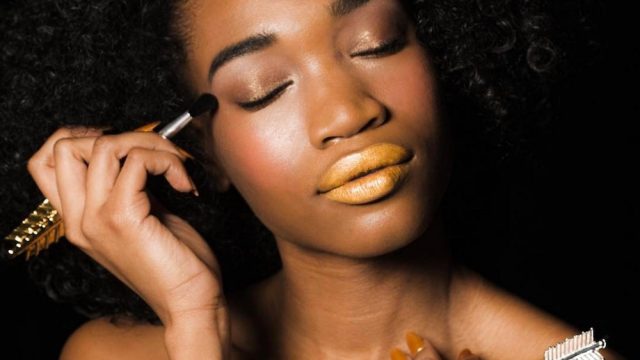 It is almost here! The pans are in the packaging and it is almost time for a pre-sale! The much anticipated Storybook Cosmetics Wizardry and Witchcraft palette has been on our makeup wish list for months. We can't think of a better eyeshadow palette to dip our magical wand-shaped brushes into! From first design mock-ups to shade names to actual swatches, we have followed this development from the beginning!
Now, the mesmerizing beauty brand posted a gorgeous example of how the shadows look on! Forever outside the box, Storybook didn't confine the shadows just to the eyes, they used them on the model's lips, too. The results are stunning!
The red is Sorcerer and the green is Potions, both looks have seriously cast a spell on us!
We are days away from a pre-sale of the palette, so get your typing fingers ready. The pictures were taken as part of a series for the new Storybook Cosmetics website launch, and we are so excited!
The genre lipsticks include Adventure, a golden hue, Romance, a pale pink, and Fantasy, a lavender pink. We can't wait to see what shade Horror will be to round out the quartet!
Storybook Cosmetics has made a point to create their own extremely pigmented formulas, not buying ready made products, and putting their own label on it. A potion is best whipped up by the creator, after all!
We are so close to the release, and we can not think of a better Valentine's day present to ourselves!