The Weeknd's "Starboy" just got this mega honor, and we're way excited for him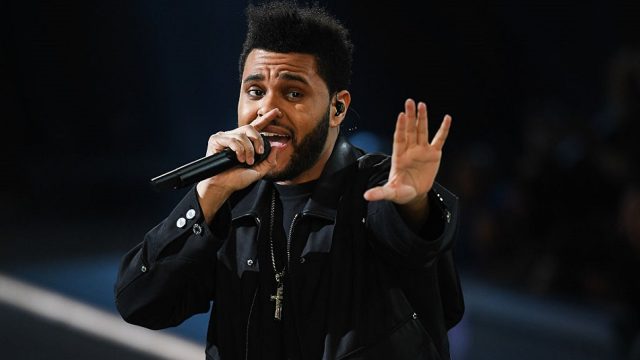 Since we're wrapping up 2016, we might want to take a good look at the music charts. While it was an excellent year for music, one artist's new album definitely stood out from most of the rest. In fact, The Weeknd's just-released album Starboy has already been honored with having the third-biggest debut of the entire year.
And, knowing that his album totally killed it on the charts is only half of the good news — he also had the honor of obtaining the most streams on Spotify in one day.
It's obvious that his fans couldn't wait to hear his brand new tunes, and showed their support in an incredible way.
The only two albums that Starboy fell behind for the year were Drake's Views, which sold 1.04 million units, and Beyonce's Lemonade, which sold 653,000 units. The Weeknd's was predicted to have earned 348,000, which is a figure including physical album sales, and streaming sales.
Looking at the numbers, it's obvious that he had some intense competition.
The Weeknd, known off the charts as Abel Tesfaye, will be celebrating the honor this February, as he goes on tour with  Bryson Tiller and Lil Uzi Vert.
Known as the Starboy: Legend of the Fall 2017 World Tour, he'll be playing dates in Europe before heading back over to the United States. It sounds like he'll be putting on a show that we'll all regret not buying tickets for, so perhaps we should add them to our holiday wishlist this year.