The Weeknd made his relationship with Selena Gomez Instagram *official*
Why does it feel like the weekend takes an eternity to show up? Well, for Selena Gomez, The Weeknd is here and ready to declare his love on the only social media platform that matters: Instagram!
After months of shooting hearts out of their eyes in the other's direction, power (ballad) couple The Weeknd and Selena Gomez made their relationship official when The Weeknd posted this sexy snap of the pair sharing a sweet kiss on Friday.
https://www.instagram.com/p/BSnh3GMh4yZ
It seems like we've been waiting forever for The Weeknd to feel his face again and to make this thing with the "Good for You" songstress happen. We started feeling the love between them waaay back in 2015 when the stars appeared together on stage at the Victoria's Secret Fashion Show. But it wouldn't be until two years later that the dynamic diva duo joined forces and started making beautiful music together, smooching their way through Italy, Columbia, Brazil, as well as The Weeknd's native Toronto.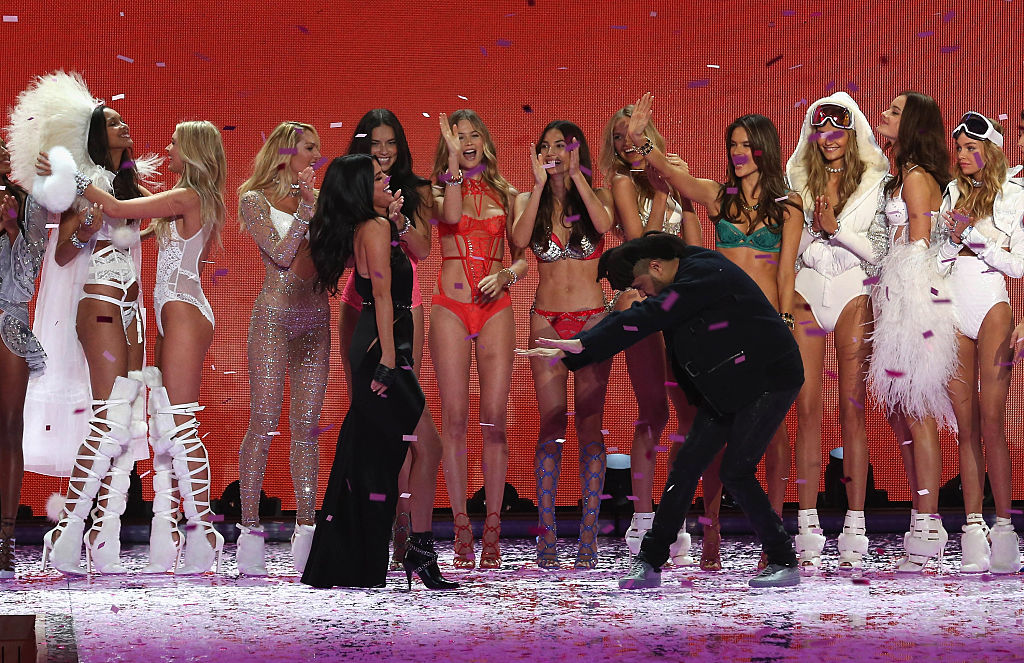 Neither The Weeknd nor Selena are strangers to high-profile romances. Selena and now ex Justin Bieber stepped out together for the first time in 2011, dating on and off until 2016. The Weeknd and model Bella Hadid hooked up in 2015 and broke up less than two years later. Rumored and actual feuds between both sets of star-crossed lovers abound, but The Weeknd and Selena have remained mum.
For now, we here at HG could not be more thrilled for this match made in music heaven. We have just one question for The Weeknd: What took you so long?