The Weeknd just revealed why he's probably not getting married anytime soon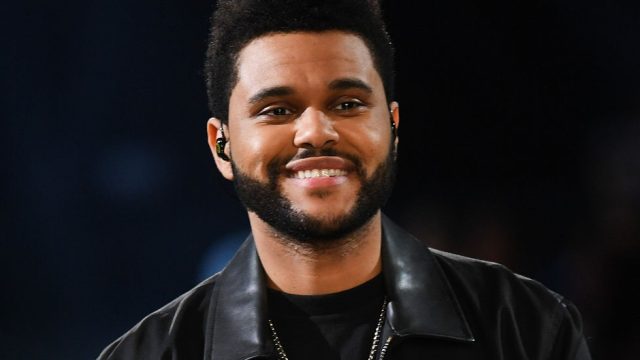 He just made news after kissing Selena Gomez in public, but rest assured — The Weeknd isn't looking to get married anytime soon. The songwriter opened up about love and relationships for a GQ cover story and noted that that's one commitment he's not super excited to make.
The interview took place just a month after his public breakup with model Bella Hadid. It's been rumored that while he's trying to take it slow with Gomez, the two figured they might as well be open about their relationship — hence, the kissing.
The singer — known off-stage as Abel Tesfaye — noted that one of his biggest turn-ons is music. Since his last album was wildly popular (and since GQ referred to him in the interview as the "King of Sex Pop") this isn't super surprising.
That said, he's definitely not looking to put a ring on Gomez — or Hadid, for that matter — in the near future. But surprisingly, he wouldn't mind being a father at some point.
"I feel like I'm the kind of guy that would have kids before getting married," he said to GQ. "The first thing would be kids. Marriage is scary to me, man."
While it might not be the reason why he feels this way, it's worth mentioning that The Weeknd's parents split up when he was young. He was raised by his mother and grandmother. So, he's seen what love looks and feels like without the ceremony and paperwork — and also how messy everything can be if a marriage falls apart.
We're happy that The Weeknd definitely knows himself well enough to figure out what future path would work best for him. And, we'd also think he'd make a pretty great father.
While Gomez surely isn't expecting him to pop the question anytime soon (since again, this relationship is incredibly new) at least she now knows what her guy is truly looking for.