The trailer for Rob Kardashian and Blac Chyna's reality show is here and we are *so* ready to get hooked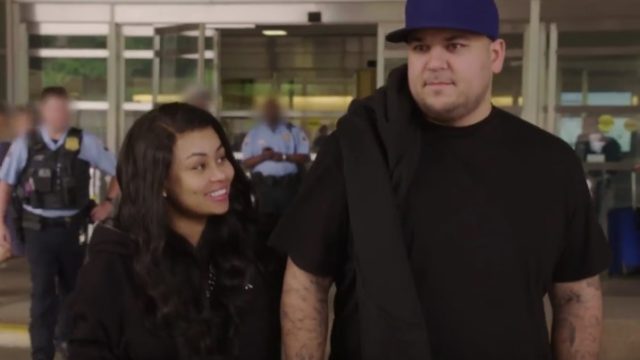 Rob Kardashian and Blac Chyna's reality show has been a long time coming, and finally, the first sneak peek at Rob & Chyna is available for our viewing pleasure — and hard-hitting analysis. For instance, why is Chyna yelling like a madwoman, and how does Rob really feel about being a daddy? This trailer leaves us with these questions and many more, and we are absolutely pumped about getting addicted to this show and finding out the answers.
Even though the preview is only 30 seconds long, its theatrics prompted us to immediately clear our schedules so we can have a ringside seat when Rob & Chyna premieres on E! on Sept. 11. As is the case with any drama-filled reality show about the Kardashians, Rob and Chyna don't hold back when showing the world what happens when those relationship struggles get a little too real.
Things between the loving couple start out all warm and fuzzy: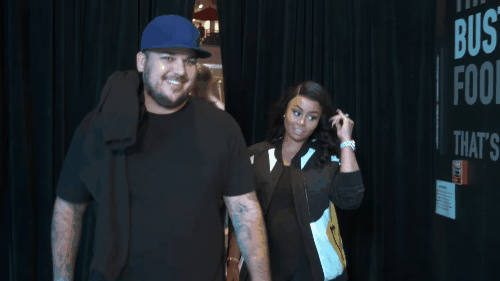 Then Chyna goes HAM on Rob (we think?!):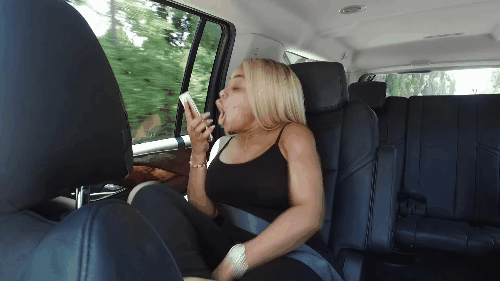 Aaaand we're hooked.
The clip also showed a puzzled Khloé questioning Rob's decision to go public with his relationship, as well as a totally adorable moment where Rob lovingly fawns over Chyna's baby bump. Also, since Khloé and Rob recently made up, we're expecting their reconciliation to be a major Rob & Chyna storyline. The trailer didn't appear to reference Rob and Chyna's alleged Instagram beef, but we'd be lying if we said we're not looking forward to seeing that unfold on TV.
https://www.youtube.com/watch?v=ztFThGLJipc