The tracklist for Lady Gaga's new album 'Joanne' is here and we seriously cannot wait
Now that we've had nearly two weeks to commit every note, beat and lyric of Lady Gaga's new song to memory, the "Perfect Illusion" singer has blessed us with yet another huge detail about her forthcoming album. On Friday, Gaga revealed the complete Joanne tracklist, MTV reports.
Mother Monster used Twitter to spread the word about the songs her fans expect to be jamming to when she releases Joanne, and we seriously cannot wait to get into her new tunes. Even though they're only song titles and the CD cover art, Gaga's complete Joanne vision is coming together nicely and we're suddenly in the mood to get a thigh tattoo and sing our hearts out beneath the desert sky.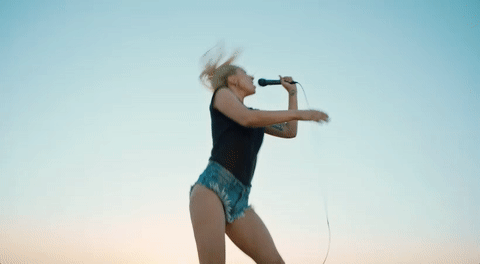 Here's the full tracklisting for the standard edition of Joanne:
1. Diamond Heart
2. A-Yo
3. Joanne
4. John Wayne
5. Dancin' In Circles
6. Perfect Illusion
7. Million Reasons
8. Sinner's Prayer
9. Come To Mama
10. Hey Girl ft. Florence Welch
11. Angel Down
And the deluxe tracks:
12. Grigio Girls
13. Just Another Day
14. Angel Down (Work Tape)
There you have it, Monsters! We'll be right there with you low-key freaking TF out until Joanne drops on Oct. 21.