The "Total Eclipse of the Heart" video is the epic '80s throwback you need to indulge in today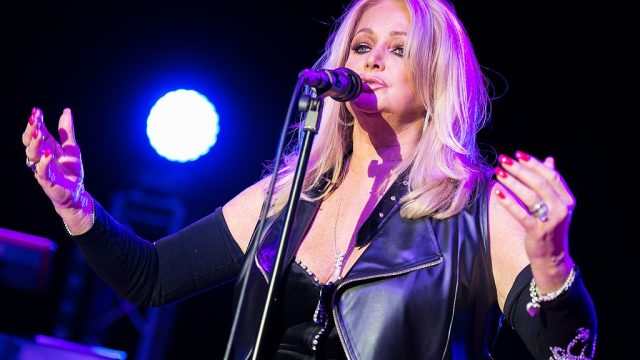 Today is pretty exciting, because the solar eclipse is visible to everyone in America. We weren't supposed to actually look directly at it since that could be harmful, but there were plenty of ways to watch it on TV and online! And while we're in the mood, why not flash back to Bonnie Tyler's 'Total Eclipse of the Heart'? This '80s throwback seems like the most fitting musical theme for any activity taking place on this fine Monday afternoon.
Tyler is actually singing her famous tune on the Royal Caribbean International Total Eclipse Cruise, backed by the band DNCE and frontman Joe Jonas, but we can enjoy it right here, right now. Take it away, Bonnie.
https://www.youtube.com/watch?v=lcOxhH8N3Bo?feature=oembed
Isn't her voice just magical?
Lucky for us, Tyler is still performing and making music these days. Her last album was called Rocks and Honey, and it's still going strong. She also embarked on a tour for her greatest hits.
Oh, and Tyler contributed her signature husky vocals to a song by German metal band Axel Rudi. Want to check it out?
https://www.youtube.com/watch?v=fB19LCpsrpI?feature=oembed
We're monitoring Tyler's Twitter account for more of her adventures, because they are plentiful. She's a force to be reckoned with.
Even though it's the start of a work week (boo), life feels kinda good. We trust you've been taking care of yourself during eclipse season, and let's keep smashing it with all our might! Happy day to all.