A breakdown of each of the "Today" hosts perfect '90s Halloween costumes
Calling all '90s babies or lovers of the era, the Today show hosts are all about the '90s this Halloween and their costumes are giving us major flashbacks.
On Monday, in honor of Halloween, all of the anchors on the Today show got dressed up and pretty much relived the '90s with the help of some hilarious costumes that paid tribute to icons of the 1990s.
In case you can't tell what each anchor dressed as, we're breaking it down below. First up Jenna Bush Hager.
The 34-year-old host dressed as her grandma, Barbara Bush, who was the First Lady at that time, and it was amazing.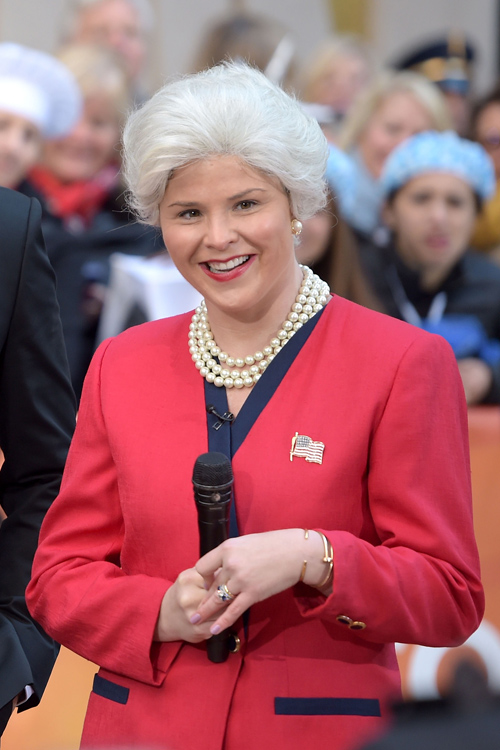 Well hey there Pretty Woman!
Tamron Hall perfectly embodied Julia Roberts' iconic Pretty Woman character with her prostitute ensemble and the movie lover in us is geeking out.
Al Roker killed it with his Steve Urkel costume, complete with suspenders and oversized glasses.
The adorable Dylan Dreyer joined Hall and Roker outside of Rockefeller Plaza dressed as Baby Spice and she even had a giant lollipop with her as a prop, because Baby Spice loved lollipops in the '90s!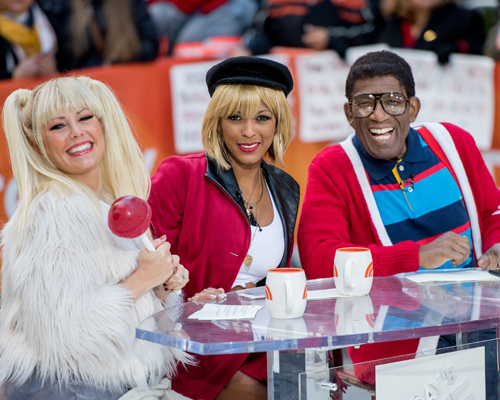 We can't even handle these two costumes because they are so freaking hilarious.
Matt Lauer rocked the puffy shirt that Jerry Seinfeld hated on Seinfeld and looked like a dead ringer for Jerry. Savannah Guthrie on the other hand embraced being pregnant and posed as Demi Moore's iconic Vanity Fair cover, which she renamed "Savanity Fair." LOL.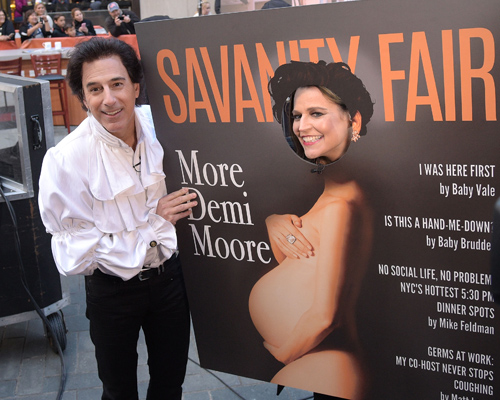 What's better than dressing up as someone else for Halloween? Dressing up as yourself, way back when!
Carson Daly relived his TRL hosting gig days with his throwback costume and it was amazing.
At a different point in the broadcast Daly dressed as Arnold Schwarzenegger in his Terminator days and it was equally as great.
Hall also switched up her costume and portrayed Uma Thurman's character Mia Wallace from Pulp Fiction alongside Willie Geist as John Travolta's character Vincent Vega in the film.
They even had the iconic movie dance moves down!
Our favorite costumes however were Kathie Lee Gifford and Hoda Kotb's looks.
Gifford dressed as her old co-host, Regis Philbin, while Kotb channeled Gifford's retro look from when she was on Regis and Kathie Lee. It was so brilliant!
Philbin actually stopped by the talkshow and posed alongside his former co-host who was dressed as him circa 1990. It was perfect.
Even the Today puppy, Charlie, channeled his '90s alter ego -- a beanie baby -- and nailed it on Halloween.
Seriously, this dog is cuteness overload.
Which Today host had the best '90s costume?