The teaser for Netflix's new female wrestling show "Glow" looks pretty badass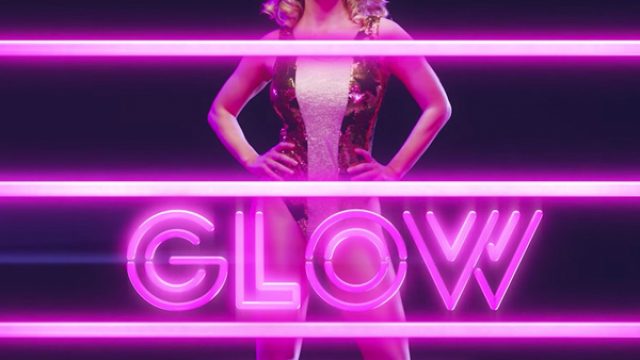 Whoa! The first teaser for Netflix's female wrestling show, Glow, looks SO badass — we can't wait to tune in!
On Wednesday, Netflix released a first look at the upcoming female wrestling series, and it was definitely worth the wait. While it is only a short clip, it has us really pumped for the show.
Glow is set to star Alison Brie as the lead wrestler, Ruth Wilder, who is an out-of-work actress in Los Angeles. The series takes place in the '80s — yes there is a LOT of spandex and glitter — and will follow Ruth as she enters the ring.
Obviously, she wants to be a star, and the only way to get discovered is to try her luck at wrestling!
The 10-episode series is all about the "Gorgeous Ladies of Wrestling" or G.L.O.W. and it is definitely both glamorous and gritty. In addition to Ruth's story, you will see other women trying to get into stardom in Hollywood with the help of a washed-up movie director and the power of the ring.
https://www.youtube.com/watch?v=rFr7mjUNWwY?feature=oembed
The teaser doesn't reveal a lot, but it does get us ready to relive the '80s. There are clips of women entering a wrestling ring, decked out in leotards that are SO retro.
While we don't see any faces, we do get a look at some of the wrestling frocks the stars of Jenji Kohan's comedy will rock.
Spoiler alert: Leopard never goes out of style.
Grab your neon sweatband and leg warmers and prepare yourself, because Glow premieres on Netflix on June 23rd!