The Spice Girls are exploring "some incredible new opportunities together," and that sounds like a legit reunion to us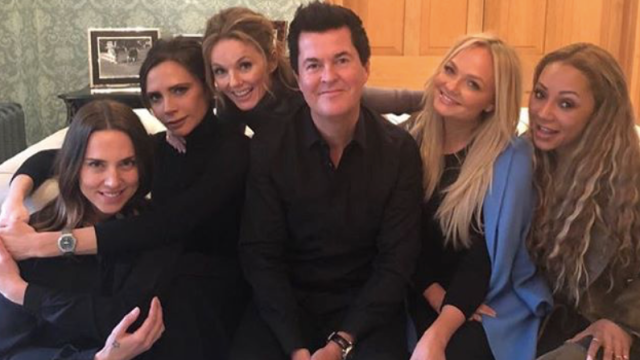 Earlier today the Spice Girls reunited for what we thought was just a cute photo opp. The girl band has long denied any rumors of another reunion, so when they got together today, we just assumed it was just a fun hangout. However, that Spice Girls-shaped hole in our hearts might actually be mended for good this time. After the women shared group photos on social media, the band released an official statement saying that they are exploring "some incredible new opportunities together."
"We have enjoyed a wonderful afternoon catching-up and reminiscing about the amazing times we have spent together. We are always overwhelmed at how much interest there is across the whole world for The Spice Girls," the band wrote in the statement. "The time now feels right to explore some incredible new opportunities together. We all agree that there are many exciting possibilities that will once again embrace the original essence of The Spice Girls, while reinforcing our message of female empowerment for future generations."
Please tell us that those "new opportunities" involve them singing their greatest hits on a stage, preferably in platform '90s boots. However, the wording of the statement is vague, meaning, are they reuniting to tour again or are they reuniting to collectively judge a singing competition show? Maybe they are creating a new girl band that they'll manage? That statement could mean anything!
The girl group reunited in 2007 for a world tour but have not performed together since the 2012 London Games. That being said, things are looking good for fans because all the Spice Girls are going nuts on social media, posting all sorts of cute snaps.
Even their manager Simon Fuller was there. That's serious.
Please direct us to the Ticketmaster link for the reunion tour as soon as it exists. Please and thank you.