"The Social Network" Honest trailer is here, and it's *almost* too good to be true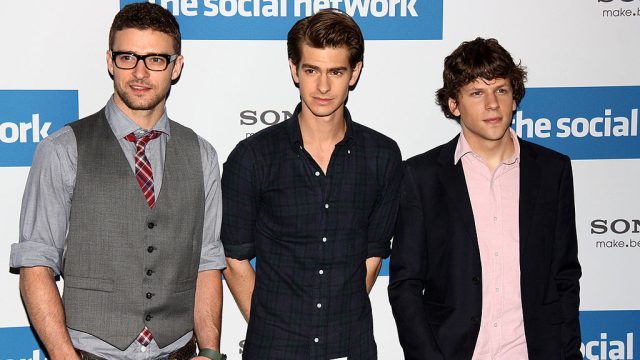 If you've been begging for Screen Junkies to unleash its brutal, tactless wrath upon another film, then we're pretty sure you'll want to see The Social Network Honest trailer. Now, whether you like it (online or IRL) is a totally different story, but nevertheless, it's here to entertain and hurt feelings at the same time.
A couple of months back, we were reminded of what a wonderful job the cast and crew did in breathing life into Aaron Sorkin's Oscar-winning screenplay about how Facebook was founded, thanks to a pretty cool breakdown of The Social Network.
But true to form, this Honest trailer has arrived to rip the movie to shreds. Meanwhile, all we can do is sit back and nervously clutch our pearls in the face of this film-dissecting train wreck.
The trailer's most cringe-inducing insults include but aren't limited to: poking fun at Jesse Eisenberg's sharp-tongued nerd schtick; the obnoxious and incessant name-dropping of Harvard, depicted through a series of clips that show each character referencing the university no less than a 1,000 times each; and some pretty major shade thrown at that whole "a breakup led Mark Zuckerberg to create Facebook" story line.
https://www.youtube.com/watch?v=ku5LEcgpvFM?feature=oembed
Wait…so, TBH, this wasn't as awful as we expected. It seems like Screen Junkies took it easier on the fictional Facebook than the real one, which it refers to it as "a real live evil technology company" and "the world's dullest premise" for a film. On the other hand, the trailer actually compliments The Social Network's "slick directing," lauds its "great performances," the soundtrack, and it even expresses hope for a second Facebook film.
Well, color us surprised! Don't tell Screen Junkies we said it, but this just might be the nicest Honest trailer we've ever seen.