"The Sims" is officially coming to your smartphone
You might want to brush up on your Simlish. The Sims is coming to your smartphone, and it's like no version of the game that you've seen before. (Well, at least, on your smartphone.) While the popular title has tried a few mobile versions before — for example, The Sims FreePlay — this one will be way closer to the game that you know and love from your desktop gaming days. And by that, we mean "yesterday."
From the looks of the trailer, this app — officially called The Sims Mobile — will have a lot of features that The Sims 4, which was released back in 2014, has. For example, players won't be tied down to their homes — they'll actually be able to visit certain Sims at work.
https://www.youtube.com/watch?v=VwFMyHGtIXs?feature=oembed
According to SimsCommunity, which is up-to-date with information about the game, the app will fall into the "freemium" category — meaning that it's free to play, but add-ons and advancements will come at a cost. The site also reports that in this version, more places become unlocked the longer you play.
Speaking of "unlocked," careers can also be unlocked after a certain amount of time.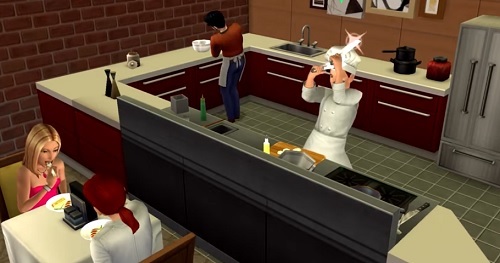 Just like in the current version, Sims can work towards achieving life goals — but through the mobile version, these look more like a checklist of fun tasks that'll help you earn rewards.
While a release date has yet to be announced, we hope that Maxis and EA really mean it when they say it'll arrive "soon."