The sheer dress Olivia Munn wore to the Billboard Music Awards is giving us gothic summer vibes
Red + carpet is probably our favorite word combination in the English language. It promises glitz, glam, and lewks galore. And Olivia Munn's dress at the 2017 Billboard Music Awards did not disappoint. She wore a sheer black Redemption gown with floral accents and completed the look with fresh-faced makeup and several silver rings.
Needless to say, Munn looked GOOD.
She left her hair in shoulder length, beachy waves, which was the perfect compliment to this gorgeous, flirty dress.
Let's take a look, shall we?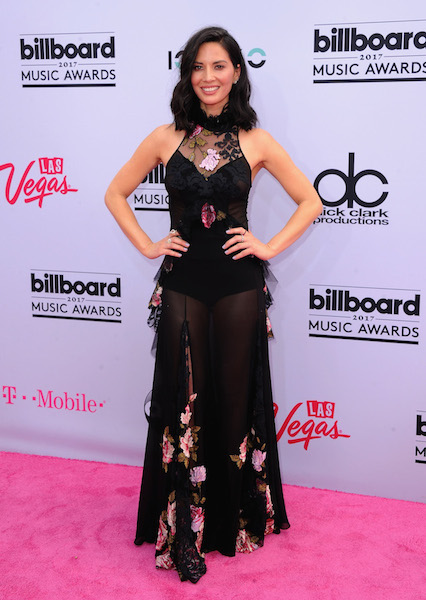 Okay, we're officially obsessed with the high collar and heart-shaped bust.
Now, let's see this from the back.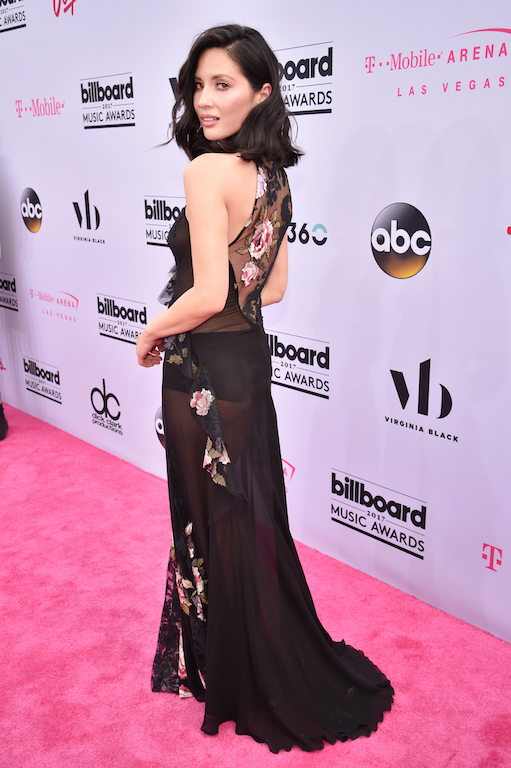 We love the cheeky flash of skin combined with the overall elegance of the gown. It's the perfect juxtaposition for summer.
Munn topped it all off with a neutral nail.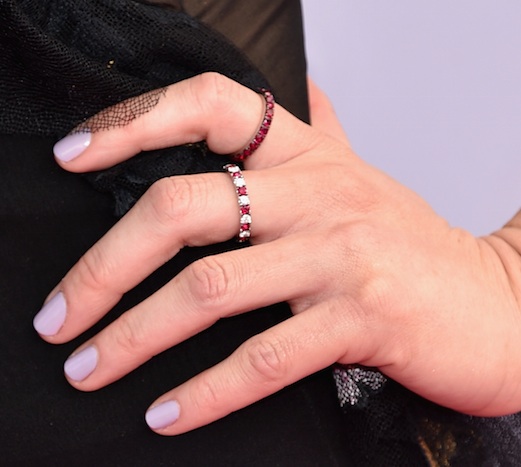 Seriously, bravo girl. You NAILED THIS LOOK.
This was Munn's first red carpet appearance since her recent split from Aaron Rodgers, who she had been dating since 2014. No matter what the circumstances, breakups are pretty much always incredibly difficult, so we hope that Olivia is doing okay (she certainly looked amazing).
https://www.instagram.com/p/BUYl36aACUo
Munn is super busy on the professional side, and we'll be seeing her in both The Predator and Ocean's 8 in the coming year. Can't wait!