The cast of The Sandlot just reunited, and you won't believe how much everyone's changed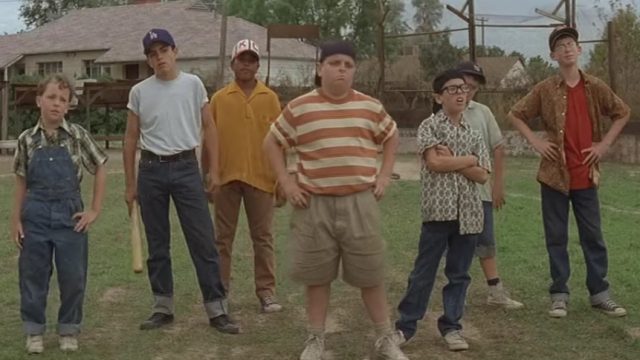 You're killing me, Smalls! It's been 25 years since The Sandlot was released in theaters, and we honestly can't believe it. The movie became an instant classic among '90s kids and is still widely quoted among us aging millennials to this day. So you can imagine how stoked we were when the cast reunited on NBC's Today to celebrate the film. And, of course, they were interviewed on a baseball field.
The reunion was well attended — the only cast member who missed out on the event was Mike Vitar, who played Benny "The Jet" Rodriguez (Vitar quit acting in 1997 after appearing in both sequels to The Mighty Ducks). And in case you were wondering, yes, there are perks to being in one of the most beloved children's movies of all times.
"It's been crazy," said Marty York, who played Yeah-Yeah. "I mean, it definitely gets you in places for free. I can't walk through a Las Vegas casino without someone shouting, 'Yeah-Yeah!'"
That said, the actors who've gone on to have kids themselves noted that their children aren't as impressed with the film."I showed [my son] the movie for the first time…and he's really big on Moana," said Patrick Renna, who played Ham.
Hey, maybe as he gets older, he'll realize how cool Renna really is.
One of the best parts of the interview was that the cast got to play baseball together again! And it genuinely seems like they had an awesome time.