The Rock couldn't leave the "Fate of the Furious" red carpet without throwing down a hilarious insult for Jason Statham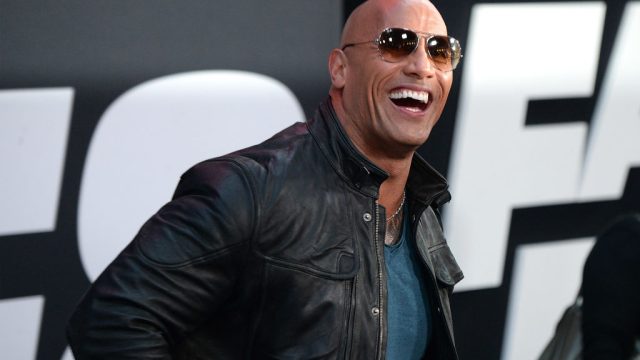 Dwayne Johnson, aka the Rock, aka Hobbs, laid down some proper insults at the Fate of the Furious premiere. The new movie features the all-star cast from previous Fast and the Furious films — Charlize Theron, Ludacris, Vin Diesel, Jason Statham, and Kurt Russell.
Johnson arrived first on the red carpet, and he gave it his all in interviews. During an interview with IGN, Johnson laughed as he admitted that all of his character Hobbs' insults are improvisation.
Johnson said, "What's really funny and fun about the character of Hobbs is that all the sh*t talking that I do is all improv, completely improv. And the cool thing about that [improv] is that there is a lot of trust. We are at a great place where Hobbs can say anything, the most absurd thing!"
https://www.youtube.com/watch?v=9GvX2uexGkA?feature=oembed
He added, "This is a guy who redirected a torpedo on ice, it's so absurd! It's completely absurd, completely unrealistic, but it's Hobbs. And when Hobbs says it, he could definitely do it."
And before he ended the interview, Johnson showed his insult improv chops by teasing his co-star Jason Statham.
"When you see Jason Statham, you can tell Jason that the Rock said he is going to kick your ass into next week, and then kick your ass again for leaving."
Watch the interview below.