The Rock's daughter is adorably obsessed with his tattoos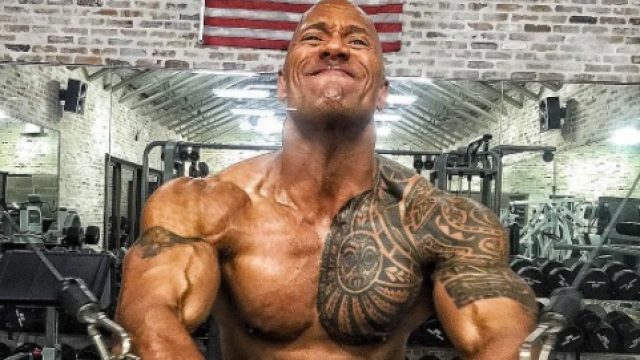 We're having a hard time taking our eyes off The Rock's tattoos, and we're not alone. Ever since Dwayne, "The Rock" Johnson became a dad earlier this year, our hearts have been melting out of our chest watching his precious relationship with his newborn daughter, Jasmine.
He posted this picture of his daughter on Instagram over the weekend, and she's obviously completely mesmerized by her dad's tattoos (I mean… duh!).
He writes, "After we feed her, Jasmine just loves looking at daddy's tattoos. I think it helps her digest?. Can't wait to one day explain to her what all this means."
He goes on in the caption to help us understand a little bit about what they mean, saying, "And while these symbols may appear to be primitive, unsophisticated and crude — they're extremely sacred, thousands of years old and very powerful."
Jasmine can sense how much they mean to her daddy and her Samoan, Armenian, African American, and Italian lineage. Her eyes went straight to one of the more spiritual parts of the tattoo. Johnson explains, "Ironically enough the symbol she's fixated on is our ATUA (our God) protected by the small building blocks of my life and then by shark teeth."
The sweet image is enough to prove how much The Rock is enjoying being a dad, but his excitement about future "daddy/daughter chats" is enough to make our feeling parts explode out of our chests.