The presidential election results are in, and here is where HelloGiggles stands as a community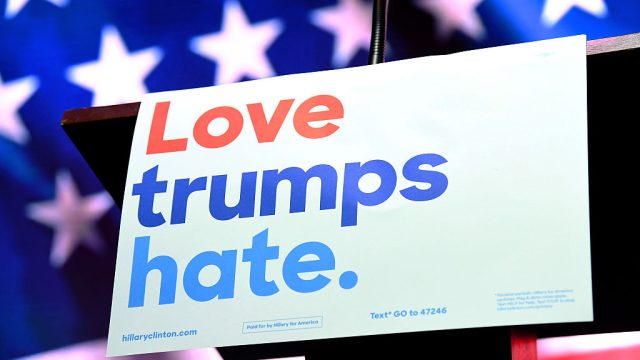 We at HelloGiggles are disappointed, for lack of a better word. Tonight it was announced that Donald Trump has been elected President of the United States.
As a publication that aims to empower and uplift women every single day, to embrace diversity and encourage individuality, we are let down by the results of this election. All of us will process the results in different ways, but the message we want to send tonight is not one of panic or hatred. Our message to you, our readers, is that now it's more important than ever to work together over these next four years to make sure everyone's voices are heard and represented. To get through this together, we must uplift and support one another. If you feel alone right now, you're not. Not at all.
Our mission as a website and community is to promote love, equality, and justice, and tonight, our mission just became even stronger. No matter what happens, HelloGiggles is a place that will always tell YOUR stories, a place that is welcoming, inclusive, and above all, believes in the power of kindness. We will get through this thing together.