Sarah Paulson AND Tom Hanks are in Spielberg's new movie, and maybe everything will be okay
The trailer for Steven Spielberg's new film The Postis here, and do we detect an awards contender?! It's based on the true story of the Washington Post's attempts to publish the top-secret Pentagon Papers, and has the most amazing cast. Honestly, this cast is so stacked, we need a minute to process.
A period piece set during the Nixon administration, The Post chronicles both the Washington Post's first female publisher, and her team's fight to publish legitimate government secrets.
The Pentagon Papers, which detailed secrets of the Vietnam War, were highly classified documents. They contained three decades of evidence that multiple U.S. administrations concealed from the public to mislead American citizens about the conflict in Vietnam. Streep and Hanks will star as the two most determined to reveal the Pentagon Papers to the public — and those with the most to lose as well.
https://www.youtube.com/watch?v=P49iVsdItkM?feature=oembed
The full cast of this movie reads like an industry nerd's dream roster.
The cast is rounded out by Bob Odenkirk, David Cross, Sarah Paulson, Bradley Whitford, Carrie Coon, Alison Brie, Zach Woods, and more ridiculously talented actors. Imagine the scene-stealers from your favorite TV shows, comedies and dramas alike, but put in one movie starring the Oscar-winning Hanks and Streep and directed by the great Steven Spielberg.
* JUST LOOK AT THESE STARS *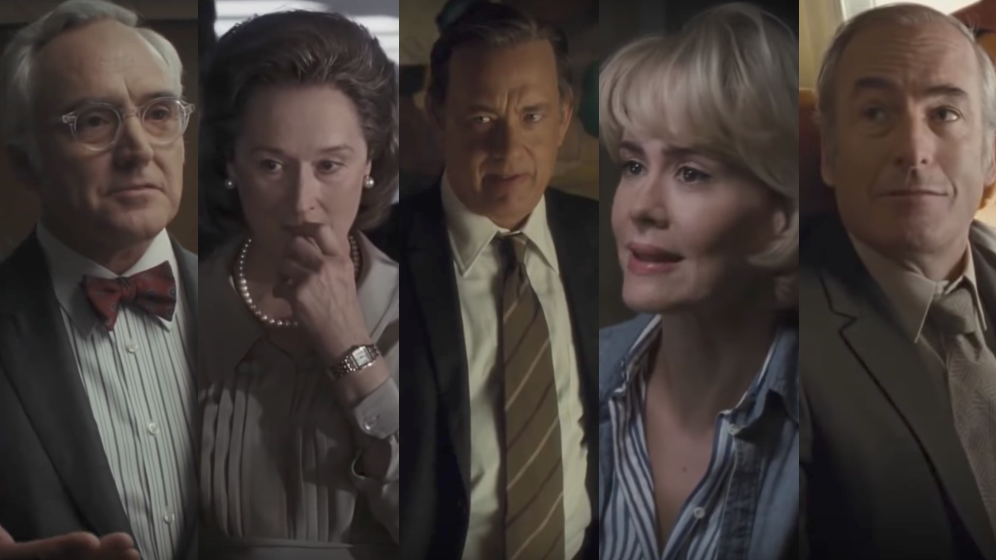 The Post will premiere with a limited release on December 22nd, and will move into wide release on January 12th, 2018. You know what time that is…awards season, anyone??