The one face mask anyone with skin problems needs to own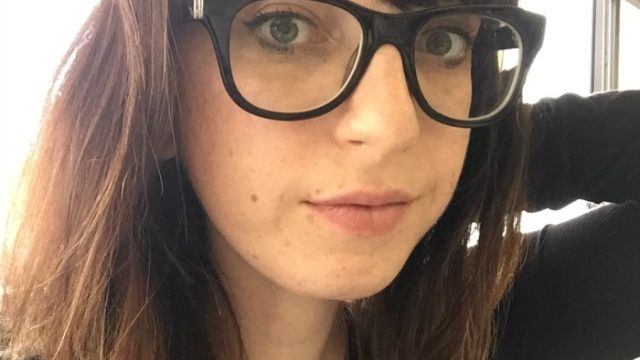 Let me describe to you my perfect night: I come home from work or the gym and take a slightly-too-long shower, order Thai food from GrubHub, and while waiting for my cauldron of Pad Thai, I give myself a facial and read as the mask works its magic. I could do this every single night for the rest of my life and be the happiest woman on this planet, I swear. The key to my version of self care is a good mask, and there are so many out there. Sheet masks, clay masks, charcoal masks, exfoliating masks, I could go on forever. And while all of those target various skin problems (such as oiliness, uneven complexion, dryness, dullness), it's rare that a mask alleviates ALL of those things.
Which is where Drunk Elephant's T.L.C. Sukari Babyfacial comes in.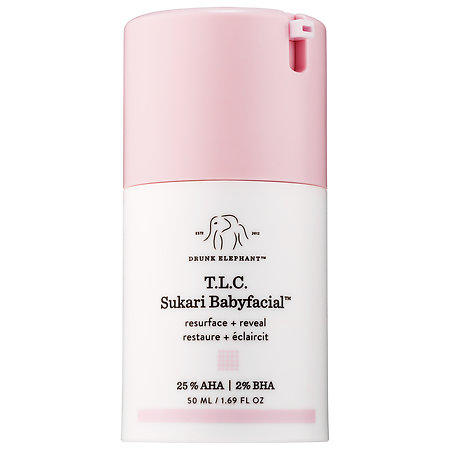 It might LOOK like a bottle you would buy a baby, but it's actually a crazy potent mask containing a blend of AHA/BHA that evens out your skin tone, prevents wrinkles, and brightens. And it's called "Babyfacial" because it'll make your face feel just as soft as a baby's.
The magic goo is translucent, and you leave it on for about twenty minutes. Afterward, Drunk Elephant suggests applying the accompanying Marula facial oil (it comes with a sample in the bottle) — which I did, and omg, my face felt so quenched and SOFT. Just don't keep touching your face all night (you will have the strong urge to); your fingers might undo all that hard mask work by clogging your pores.
According to Sephora, this product works well for people with oily, dry, sensitive, combination, and normal skin, so even if you have the most finicky face, Babyfacial won't mess with anything. Personally, my skin is oily, uneven, and prone to breakouts, so when I applied the mask last night, I was hoping it would help curb the shininess and make it my face look like my body has slept for more than five hours the previous night. And it did. Magic, I am telling you.
Get it here for $80.
*While every product in Skin Care I'm Obsessed With Right Now is hand-selected by HelloGiggles editors, HG may earn affiliate commission on some products.