"The Office" parodied "Making a Murderer" and it's the true crime show we didn't know we needed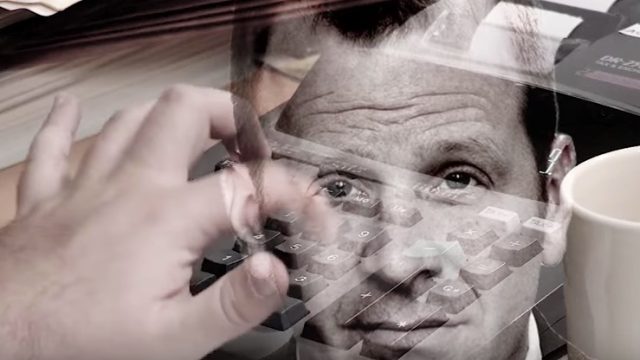 Today in things we didn't know were still things: Apparently, the official YouTube channel for The Office still posts new videos. Even though the U.S. version of the series ended in 2013 after nine wonderful seasons, thanks to funny mashups and supercut reels, we can pretend the show is still on TV. And their latest video is quite a doozy.
On Friday, March 16th, The Office posted a new video called "Making A Strangler." Which goes about how it sounds. It's a parody of the Netflix docu-series Making a Murder, but it uses the Office plot about the notorious Scranton Strangler. The character first cropped up in Season 6, right after Pam gave birth to her and Jim's daughter Cecilia.
Throughout the final seasons, the Scranton Strangler plot wove its way through the episodes. At one point, Toby was on the jury that convicted George Howard Skub. But when Toby later thinks he was wrongfully convicted, he visits Skub in prison…where Skub attempts to strangle him.
The Office's Making a Murder-inspired clip mashup presents an alternate theory. What if Toby was the Scranton Strangler? The clues are all there. Plus, it'd finally justify the rest of the workplace's unnatural hatred of much-maligned Toby. We are putting the pieces together!
"Making A Strangler" tracks all of Toby's suspicious comments about the Scranton Strangler.
It has its own fancy intro and everything.
https://www.youtube.com/watch?v=4timuAnUnG4?feature=oembed
Now that we're deep into The Office history, it's a good time to explore what else the YouTube account has to offer. The channel works as a highlight reel for our favorite Dunder Mifflin memories. You can watch everything from Angela's best moments to a detailed history of blackmail on the show.
We're glad NBC knows we really can never have enough Office-related content. Michael Scott would be proud.