The new music video from Sleigh Bells is totally haunting, and totally worth watching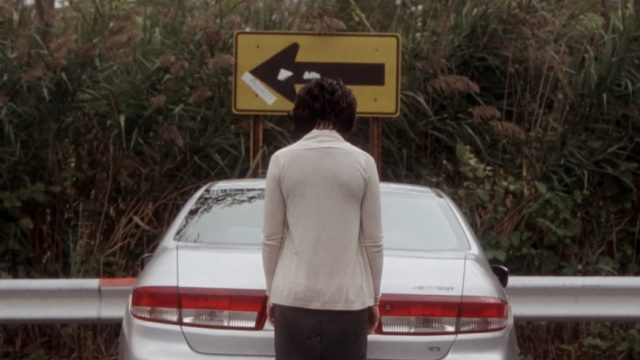 Even though MTV rarely plays them these days, we're suckers for a good music video. And luckily for us, noise-pop group Sleigh Bells just released a haunting new music video for their new song called "I Can Only Stare."
Know that feeling of when you mix creepy and beautiful? Well, that's the exact feeling that Sleigh Bells visually brings. The song is a single off of their new album Jessica Rabbit, which is set to be released on November 11th.
It's hard to believe, but it's actually the band's fourth studio album since their debut in 2010, but the very first on their own label.
https://www.youtube.com/watch?v=xZAJeYzrtUY?feature=oembed
Singer Alexis Krauss plays three different women in the video, who all have a similar, doomed fate.
Did you watch it and feel depressed? Yeah, we get that. This definitely isn't the kind of video to watch after a particularly tough day, but it definitely tugs on your emotions a little bit. It's good to know that the band isn't afraid to depict really grim topics.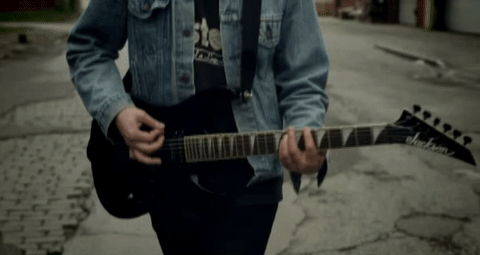 The video was directed by Alex Ross Perry, who's also known for being an actor. He used 16mm film for the video, which definitely helped give it a bleak quality. Perry, a fan of Sleigh Bells, was actually reached out to by band-mate Derek Miller on Instagram regarding the creation of the video.
"It's bleak, but hopefully inspiring, too," Miller said in a statement. "Most of us have probably felt like one or all three of these characters at some point in time ... There's a tense, ominous quality to it which I hoped he would bring to the video."
And, well. Bring he did.
Still trying to figure out where you've heard Sleigh Bells before? You're probably familiar with their song "Infinity Guitars."
https://www.youtube.com/watch?v=WfGtB6K8q8k?feature=oembed
"I Can Only Stare" is a gorgeous tune that has shown how this band has progressed, and we can't wait to hear the other songs off of their next album!