The new merch collection for Kendrick Lamar's "DAMN." tour is here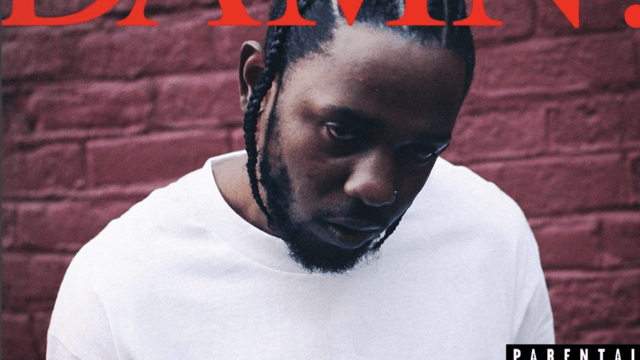 Kendrick Lamar probably named his fourth studio album DAMN. because he knew that's what everyone would be saying when they listened to track after track of absolute fire. In April, Kendrick announced the "DAMN." tour that's set to start next week, and unsurprisingly, he later added 15 additional tour dates due to the popularity of his 17 originally released locations.
With 32 shows planned all across North America (including Canada, how's that eh?), your chances of seeing Kendrick live are pretty high. But even with plenty of opportunity, tons of fans will be left unable to see the "DAMN." tour (damn you, financial restrictions!). Luckily for everyone, Kendrick has released his tour apparel early so we can all gear up for either the live-Kendrick experience, or the in-car DAMN. listening experience. Hey, Kendrick said it best: be humble.
Kendrick took to Instagram Stories yesterday to announce the release of the new DAMN. tour merch: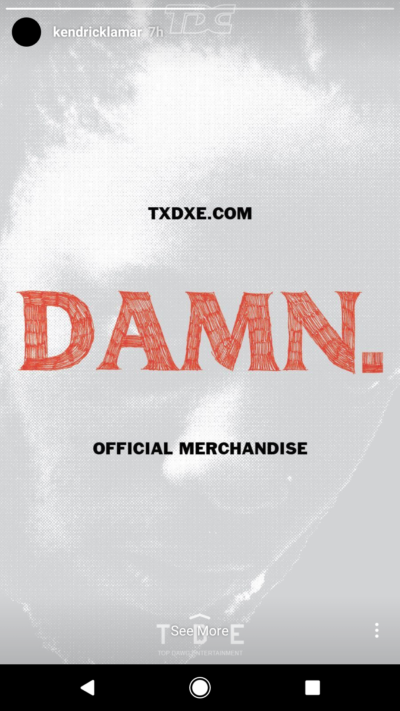 The merch is being sold on TXDXE.com by Top Dawg Entertainment, and prices are pretty modest considering how expensive tour apparel can get. You're not going want to miss out on these items, because who doesn't want to wear their Kendrick Lamar love on their sleeve?
Check out some of the items available.
https://www.instagram.com/p/BUsaH8uBwwB
Scroll through both pictures to get the full effect of one of DAMN.'s most popular song lyrics. This shirt is currently on pre-sale for $35, and it will ship by June 16th.
https://www.instagram.com/p/BUQdfofhOZV
This sweatshirt, as seen on LeBron James:
https://www.instagram.com/p/BUQWyJthObZ
It's also on pre-sale for $60, and will be shipped by June 8th.
There are also tees:
https://www.instagram.com/p/BS9eia8hM12
This was available at Coachella for Kendrick's show and is now online for $35 and is ready to be shipped TODAY!
This awesome yellow long-sleeve is also available.
https://www.instagram.com/p/BTSX_UKBs0u
It's also not on pre-order and can be yours for $40.
And there are hats!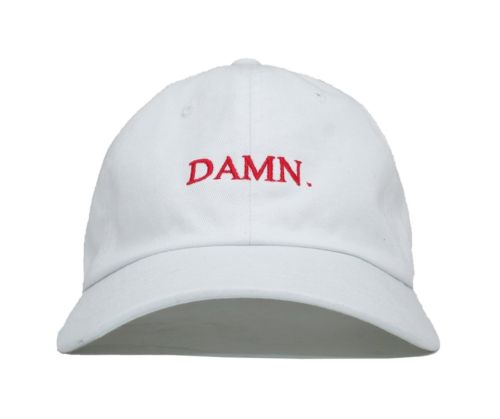 Pre-order it here for $30.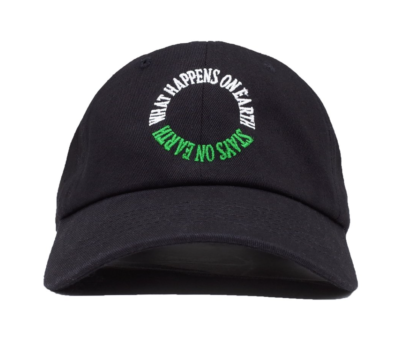 Pre-order this one here, shipping June 16th, for $30.
Needless to say, the merch is lit, and should probably be ordered immediately.