The new "Alien" trailer will probably give you nightmares, so watch this at your own risk!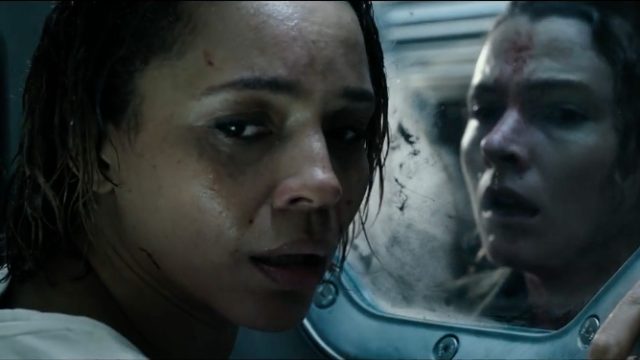 If you're afraid of monsters under the bed, you probably don't want to watch this.
On Christmas Day, 20th Century Fox dropped a trailer for the upcoming movie Alien: Covenant, and if you thought the rest of the Alien series was terrifying, well, this one is even SCARIER. The film is directed by the prolific Ridley Scott, who also recently worked on the Golden Globe-winning sci-fi flick The Martian and is one of the main creatives behind the upcoming Blade Runner reboot.
Honestly, we're quivering in ugly sweaters right now, because this might be the scariest thing we've ever watched.
The movie, which stars Michael Fassbender, Katherine Waterson, Danny McBride, and James Franco, will relinquish its horror on us in theaters on May 19th.
https://www.youtube.com/watch?v=H0VW6sg50Pk?feature=oembed
We'll give you a second to regroup. Just breathe, it's only a movie.
In true Alien fashion, you have your flesh-bursting extraterrestrial life forms and plenty of sneak attacks. Overall, there's a lot of blood spray, as well as a Stranger Things Demogorgon-like carnivorous plant. And we can't forget the shower sex scene that ends up as a worst case scenario. As far as sci-fi flicks go, it feels very realistic, and is totally terror-inducing.
If you're not running for the hills, here's how the storyline goes. A colony ship lands on a new planet they hope to inhabit when they realize it's full of lethal alien life. According to EW, Alien: Covenant is supposed to clear up a lot of whys that were raised by the 2012 movie Prometheus, if you've seen that one too.
"It's hard to scare people, Ridley told EW. "It's a lot easier to make people laugh. But to scare the sh– out of somebody? That's difficult.
Well, in this case, he definitely succeeded. We probably won't be sleeping tonight!