These were the most searched baby names of 2017, and we're genuinely surprised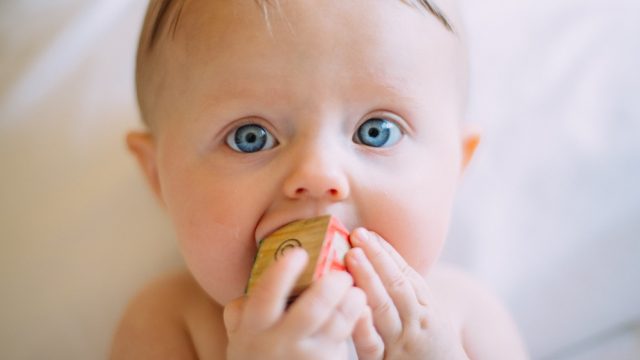 Having a baby is a big deal — and deciding what to name a baby is a big part of that. You don't want to choose a name with embarrassing initials, nor does anyone hope that their child enters a classroom with 15 kids who have the same name. That's one of the reasons why it's great to see what baby names were searched the most. Not only is it a good way to figure out naming fads, but it's a solid tactic to enter the mind of other parents-to-be.
Every year, Nameberry puts out some statistics on what names are the most popular. And being a website, they judge popularity not by how many parents went with the name, but the amount of people who searched it. A website like Nameberry would know how to pick up on trends — started up by Pamela Redmond Satran and Linda Rosenkrantz, the two have co-authored ten books about American baby naming. It's safe to say they're experts.
While there are a few names on there that we expected (such as Oliver and Olivia, which have both been pretty popular over the last few years) the site also included a few that we didn't expect. If you're planning on naming a baby in the near future, you might want to listen up.
Here were the top 10 the most searched girl baby names this year.
1. Olivia
2. Cora
3. Amelia
4. Charlotte
5. Isla
6. Isabella
7. Maia
8. Aurora
9. Amara
10. Ava
Rounding out the top 15 were Rumi (probably thanks to Beyoncé), Penelope, Evelyn, Ophelia, and Rose.
Surprised? Then you should check out the top 10 most searched baby boy names this year.
1. Atticus
2. Asher
3. Jack
4. Theodore
5. Jasper
6. Milo
7. Oliver
8. Silas
9. Henry
10. Wyatt
Leo, Oscar, Declan, Xavier, and Felix followed. Pretty interesting, if you ask us. We're a little shocked to see that Atticus — which was likely made popular due to Harper Lee's classic novel To Kill A Mockingbird, hit the #1 spot this year.
 We can't wait to see what 2018 brings.