The most followed person on Instagram is… ​*drumroll please*​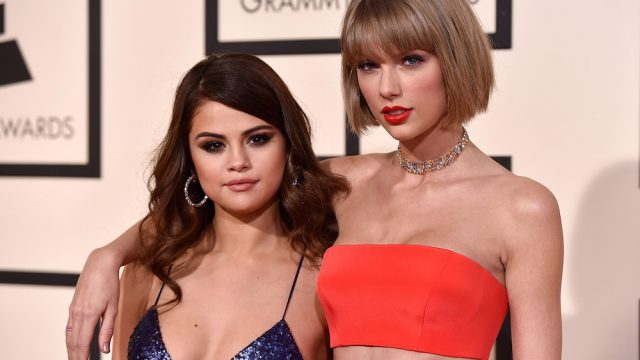 Poor Taylor Swift. The former Queen of Instagram has been dethroned as the social app's most followed user. The good news is her successor is a fellow songstress and someone Tay-Tay calls a pal — it's Selena Gomez!
As Cosmopolitan reports, Selena is now has 69.5 million followers with Taylor trailing closely behind at 69.3 million. Beyoncé is in third place with 63.1 million followed by Kim Kardashian at 63.7 million. How did Taylor get bumped down to second? Refinery29 suggests it could be due to Taylor's decrease in posting. Selena Instagrams on the daily while Swift only posts every few days or so. 
Of course, in the wild world of social media, the tables can turn at any moment. If Taylor starts posting more selfies or pics of her cats, Dr. Meredith Grey and Detective Olivia Benson, she can get right back to the top. OR another celeb might come out of left field and surpass them both! In the meantime, we can at least count on some sweet Selena-Taylor crossover posts.