The Mane Choice launched a new natural hair care line at Target, and it's all under $20
The Mane Choice may have gained popularity thanks to its beauty blogger-approved hair growth vitamins, but the brand has grown in leaps and bounds since then. Not only has The Mane Choice expanded into a full product line including products for kids, but did you catch that name-drop by Lawrence's BFF Chad on Insecure? Girl, that was major.
Designed to offer maximum hydration, The Mane Choice Heavenly Halo collection does everything from promoting healthy hair growth to treating dry scalp and giving a gorgeous shine. For the naturals out there who wash daily, this line is gentle enough to use frequently without stripping hair of essential moisture.
The six-part collection has everything you need to wash, treat, and style hair.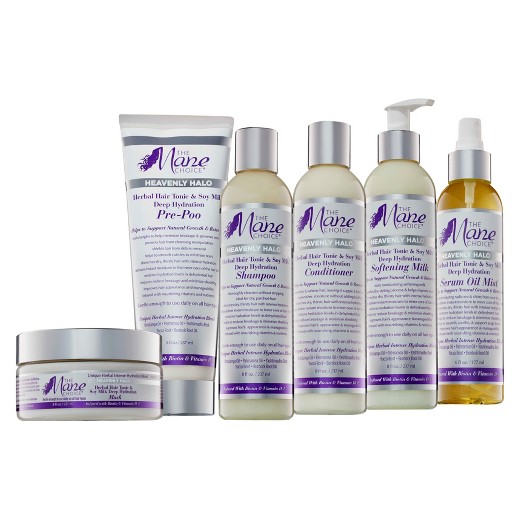 Heavenly Halo features ingredients like umutanga oil, palmarosa oil, yucca root, soy milk, and burdock root oil to nourish hair from the inside out. Each product promises to add softness, long-lasting moisture, and reduced breakage — all crucial for curly hair types. Yet the line is designed to work with every texture.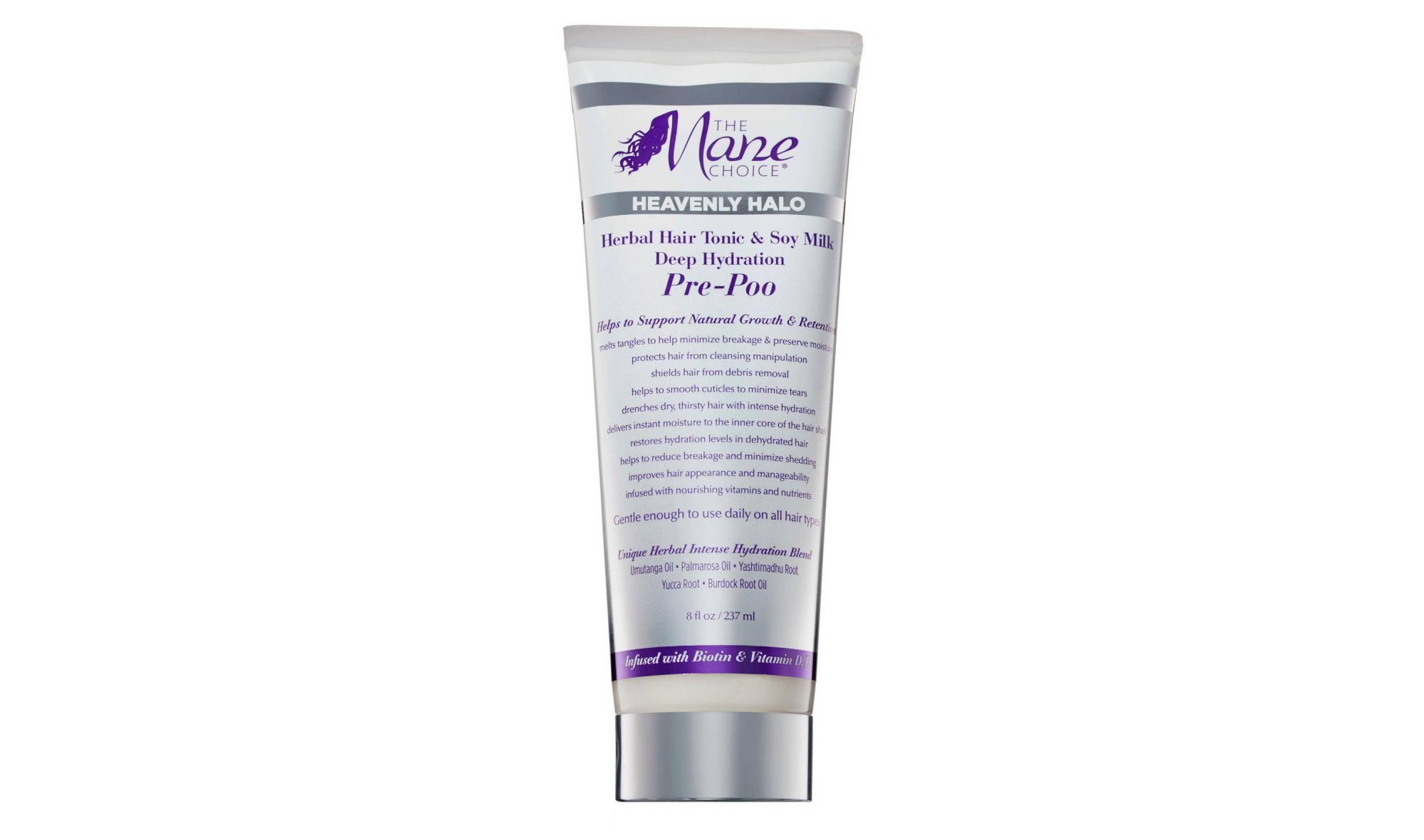 Here's how the lineup works: start with The Mane Choice Heavenly Halo Herbal Hair Tonic & Soy Milk Deep Hydration Pre-poo ($14.99) to detangle and prep your hair for the stress it endures during the wash process. Apply it onto dry hair, wait five minutes or more and then detangle before rinsing with lukewarm water.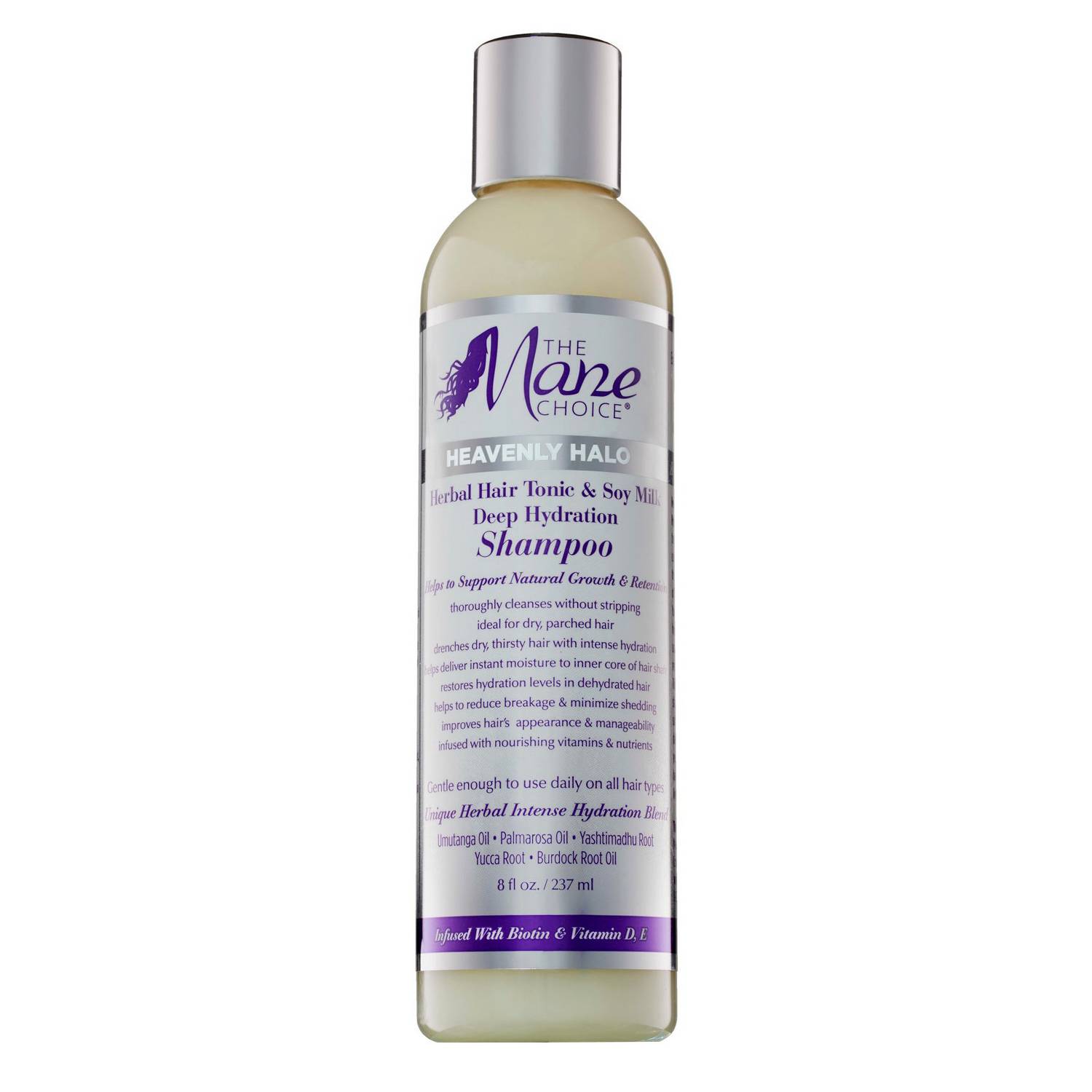 Next, shampoo with the Heavenly Halo Deep Hydration Shampoo ($15.99). After, rinse it with cold water.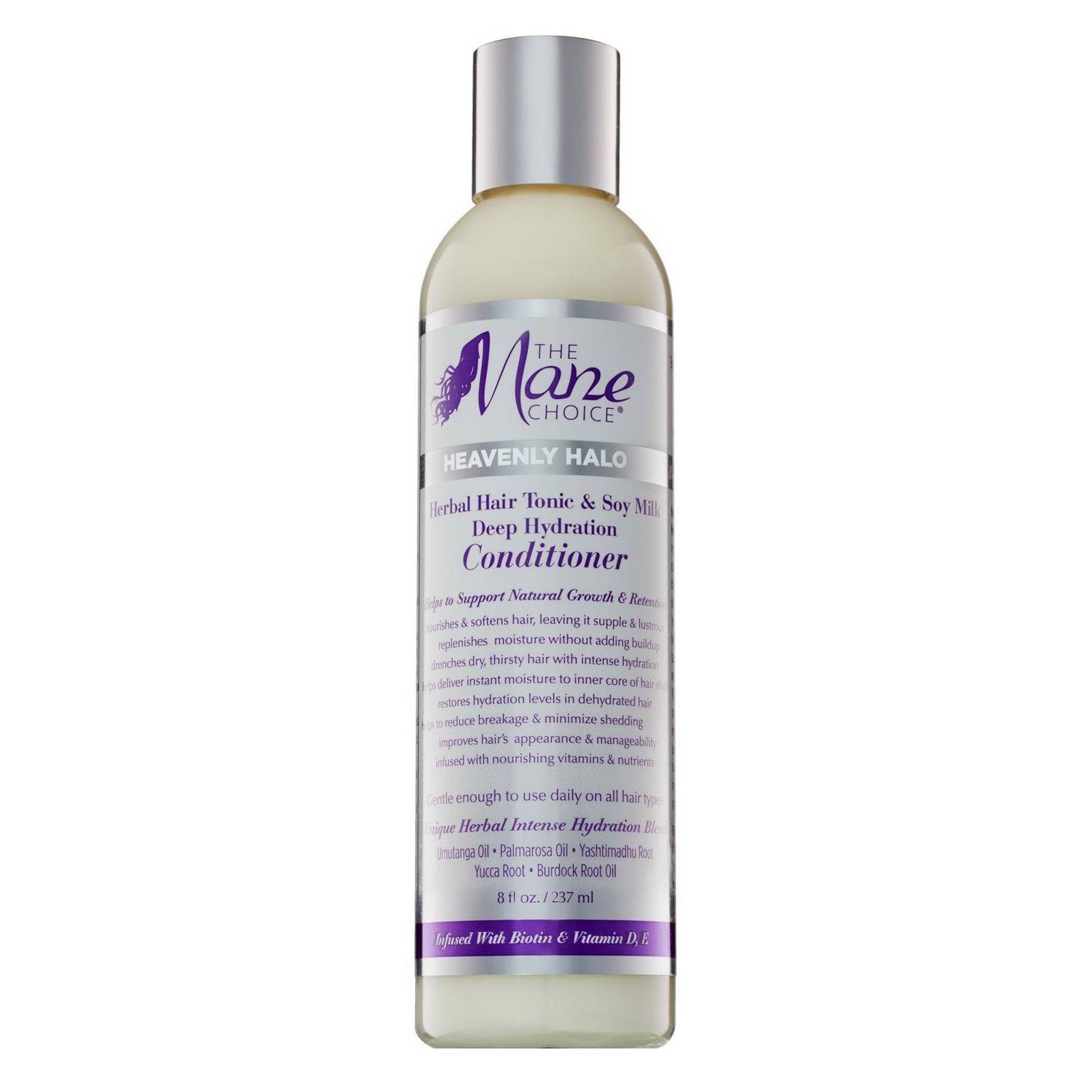 Now on to conditioner. Apply The Mane Choice Heavenly Halo Herbal Tonic & Soy Milk Deep Hydration Conditioner ($15.99) paying special attention to tips. Let it sit for 3-5 minutes before rinsing it out with cool water.
Every week or so, reach for the Heavenly Halo Deep Hydration Mask, ($19.99) to reduce frizz and improve hair elasticity. Who needs another deep conditioner? Said no one ever.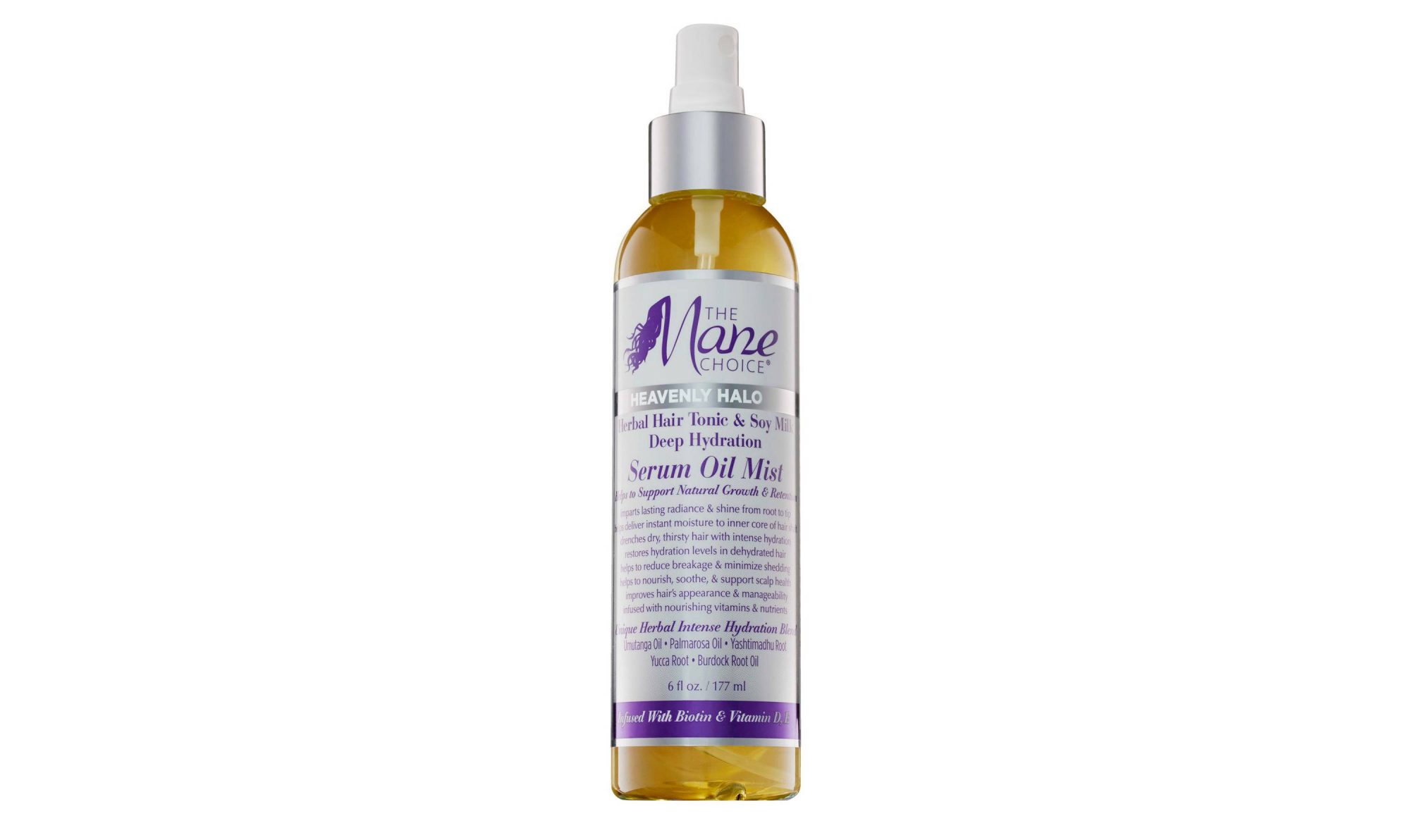 Next, come the stylers. There's a serum oil mist ($14.99) that can be applied daily to retain moisture and add shine, and there's a softening milk (15.99) to help with twist-outs and manageability.
You can pick up the entire collection at Target and Target.com.