Powder cleansers are getting more popular — here's what you need to know
If you've got  your pulse on the beauty world, then most likely you've heard that powder cleansers and exfoliants are having a bit of a moment. Not only are indie brands embracing them as an innovative way to develop new products, but some of our favorite large brands are releasing their own versions as well.
Powdered cleansers sound fancy and old-timey, (two of my favorite things) but are they actually a better alternative to traditional scrubs and cleansers? As with everything, they require a bit of troubleshooting to see if they work well with your skin, which can feel really daunting! That said, if you're looking to switch up your face washing routine, you might want to look into new options.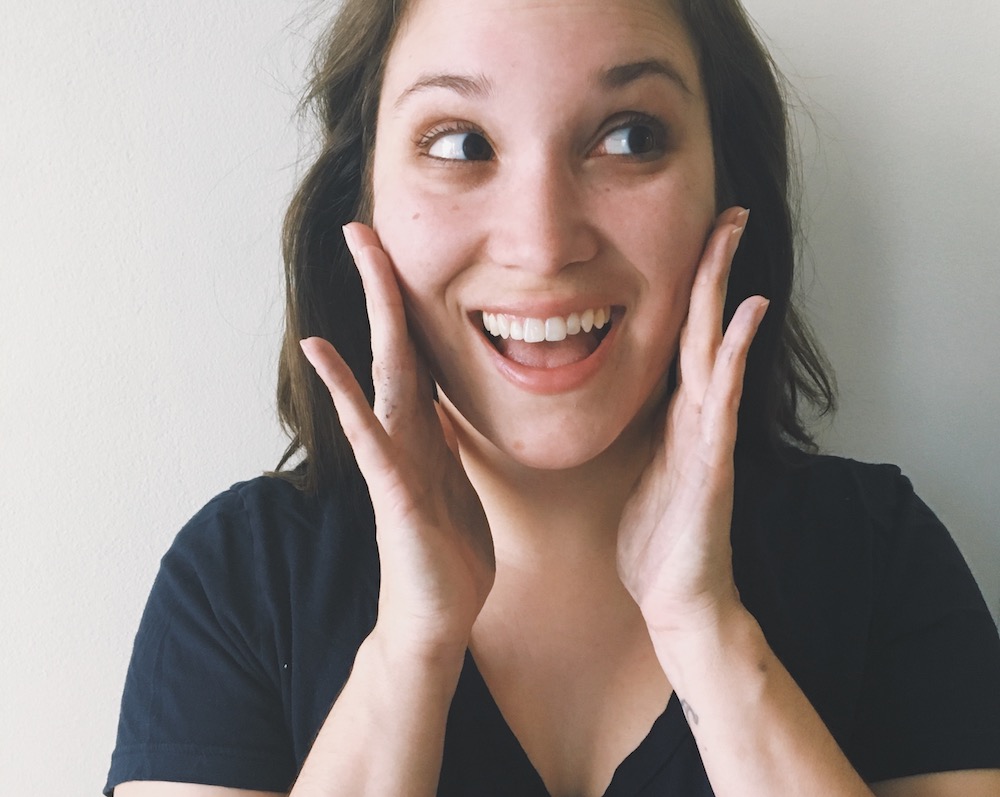 Who could have ever imagined there'd be so many pictures of me makeup-free on the internet! What a world.
In an effort to find out more about this exotic sounding product, I asked Julie Farhbach, and esthetician at SKIN MATRx for her thoughts on powdered cleansers and exfoliants, and she was extremely illuminating!
First up, I wanted to know about the benefits of powdered cleanser — are they really a better alternative than traditional cleansers? Julie tells HelloGiggles,
"Powdered cleansers and exfoliants are a great way to cleanse and brighten your skin. The majority of powdered treatments utilize rice bran powder, a wonderful ingredient that provides both antioxidants and enzymes to brighten your complexion."
https://www.instagram.com/p/BG4fG6krLQx
We all know that antioxidants are amazing anti-aging properties for skin, so it makes sense that all those vitamins in combination with a light exfoliation will penetrate deeply and provide us with a super soft, silky smooth and clean finish. But how exactly do powdered cleansers and exfoliators work, you ask? Julie says,
"Powder cleansers and exfoliants work in two ways: One is by physically polishing away dead skin due to the granules, the other is by water activated enzymes that gently digest away dead skin. The more water added to the powder, the less granules you will have and the more enzymes will be activated."
And while that all sounds great, Julie goes on to say that, "While everyone can technically use powder cleansers and exfoliants, not everyone can use them the same way. Normal to oily skin types can handle more exfoliation, while dry and sensitive skin types work best with a minimal amount. For normal to oily skin, add enough water to create a light paste and use this to cleanse anywhere from three times a week to once a day maximum. For an added boost, after massaging the granules around for one minute, add more water to the solution working it into foam to further activate the enzymes. For dry or sensitive skin types, add lots of water to the product and work into a lather that has little to no granules and massage it into the skin for one minute. The goal for these skin types is to benefit only from the exfoliating enzymes, sparing the skin from granular exfoliation, which can make you even more dry and sensitive. You want to do this treatment anywhere from one to three times a week."
It's great to know that there are varying options for different skin types, even when using the same product! That doesn't mean we don't need to be careful though. Julie cautions us that,
"No matter which skin type you have, if you ever notice excess redness or dryness, scale back on how many days a week you are using the powder. This is simply a sign of over exfoliation and can quickly be adjusted. No matter which way you use it, powdered cleansers and exfoliants are a fun and effective way to remove dead skin and leave the skin clear and bright!"
Thanks, Julie! That's insanely helpful.
In my own quest for finding a powdered cleanser/exfoliant, I ended up visiting an old fave, Dermalogica. I was ALL ABOUT Dermalogica when I was a pre-teen and teen, since their products are high-end yet affordable, and you can always get help from their estheticians when it comes to problem skin. There, I found their new Daily Superfoliant and decided to give it a shot.
This particular powder exfoliant is incredibly powerful, as it draws out not only impurities such as oil and dirt, but it actually sucks pollution out of your skin, and keeps your skin from absorbing more pollution by fighting the biochemical and environmental triggers known to accelerate skin aging. Daily Superfoliant resurfaces your skin while also infusing it with powerful anti-aging ingredients. It's pretty magical! I can attest that if you are prone to blackheads that this guy sucks them right out. Usually I do this in the shower, but for dignity's sake I'm doing it in front of my bed.
First I wash my face with a very gentle cleanser, like Glossier's Milky Jelly before putting about a teaspoon of Daily Superfoliant in my hands.
I rub the product together in my hands until the cleanser begins to foam.
Then gently massage the Superfoliant throughout my entire face, concentrating on areas that are prone to blackheads, like my nose, and then I rinse it off.
And voila! This quick and easy-to-use powdered cleanser leaves my skin feeling insanely soft and smooth, like I just got a facial!
Here's another thing about a cleansing powder and exfoliant as powerful as Dermalogica's Daily Superfoliant. If you're like me and love using actives on your face such as Lactic Acid or Vitamin C, then you don't want to overdo it with the exfoliation. These powerful active products already give your skin a slight peel, and if you use a strong exfoliant on top of it then you run the risk of damaging your skin's natural barrier — which can cause breakouts at best, and weakens or damages your skin at worst. This is why I alternate using active serums and my Daily Superfoliant.
If you're interested in checking out some powdered cleansers and exfoliants, here's a list of some of our faves!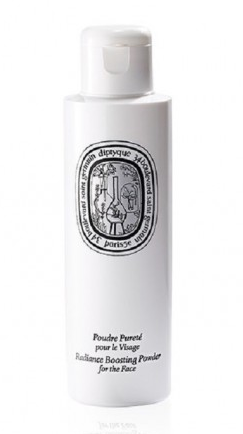 Did one catch your eye?
Powder cleansing and exfoliating is a nice alternative when you want a little extra oomph to your cleansing routine.