The L'Oréal x Balmain collection is so chic, it'll make you look like you stepped off the runway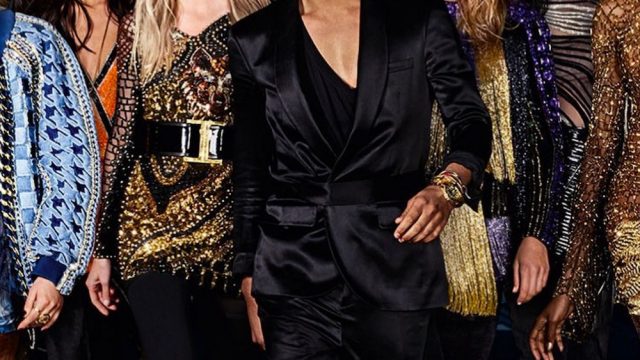 We've been eagerly awaiting the arrival of the L'Oréal x Balmain lipstick collection — every sneak peek has been an absolute dream. The latest promos only confirmed our suspicions that this glamorous and fashion-forward line is going to have us looking like we are fresh off the runway.
This thrilling new collection is going to be chock-full of exciting matte lipsticks in a variety of sexy shades that could only be dreamed up by Olivier Rousteing and his team at Balmain.
The L'Oréal x Balmain lipstick collection will be available in September, and if these photos are any indication, it's going to be chic as hell.
Get a load of all that gorgeousness.
These rich, couture matte shades run the gamut from everyday nudes and reds to daring and unexpected shades like an earthy camo green and a vibrant rose-gold that is sure to be the star of the entire collection.
We've never seen anything quite like the jubilant shades in the L'Oréal x Balmain collection.
And there's no way you'll feel like anything less than a positively glamorous supermodel while wearing these lipsticks.
That's a literal Balmain army he's got there, and we can't wait to be a part of it.
We've said it before and we'll say it again, but we LOVE when major fashion houses collaborate with beauty brands. It brings a whole new sense of whimsy and design to ordinary makeup products. The L'Oréal x Balmain collab looks poised to knock it out of the ballpark.