You're going to want this Little Mermaid makeup collection to be part of your world
If you're a diehard Disney fan, then listen up. Spectrum Collections is releasing The Little Mermaid makeup bags and brushes. There's just one tiny catch (because we can't always have nice things!): the Disney-themed collection will only be sold in the U.K. and Ireland — insert 10 crying emojis. So call up your overseas besties, rich cousins, and sugar mummies or daddies (jk, kind of) so you can get your hands on the mesmerizing Little Mermaid makeup brushes and bags from Spectrum.
We know you must be thinking that we're being selfish since Disney blessed us stateside with its goth Coach collection and the newly released Dooney and Bourke x Pixar handbags, but we ~still~ want these Little Mermaid-themed makeup brushes and bags. As the saying goes, "you always want what you can't have." In this case, it couldn't be more true.
Take a look at the swoon-worthy collection for yourself:
https://www.instagram.com/p/BjKMRBzFvt-
The collection features Ariel and Ursula makeup bags, two different brush sets that come with 10 dazzling brushes and an accompanying case, and a — wait for it — treasure chest that includes dinglehopper-themed brushes.
The Ariel Shell Brush Set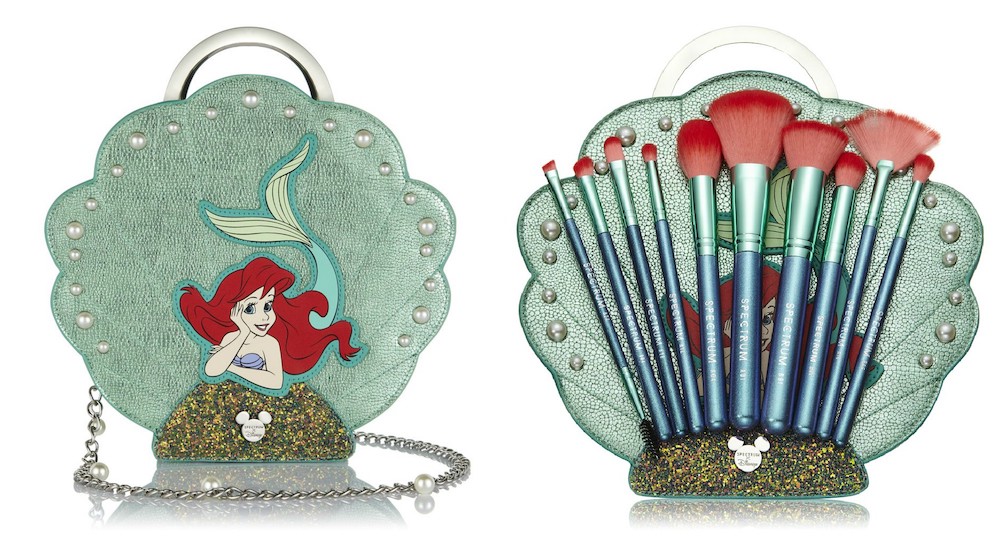 Includes 10 brushes. The bristles are fire engine red just like Ariel's hair, while the handle matches her tail.
The Ursula Shell Brush Set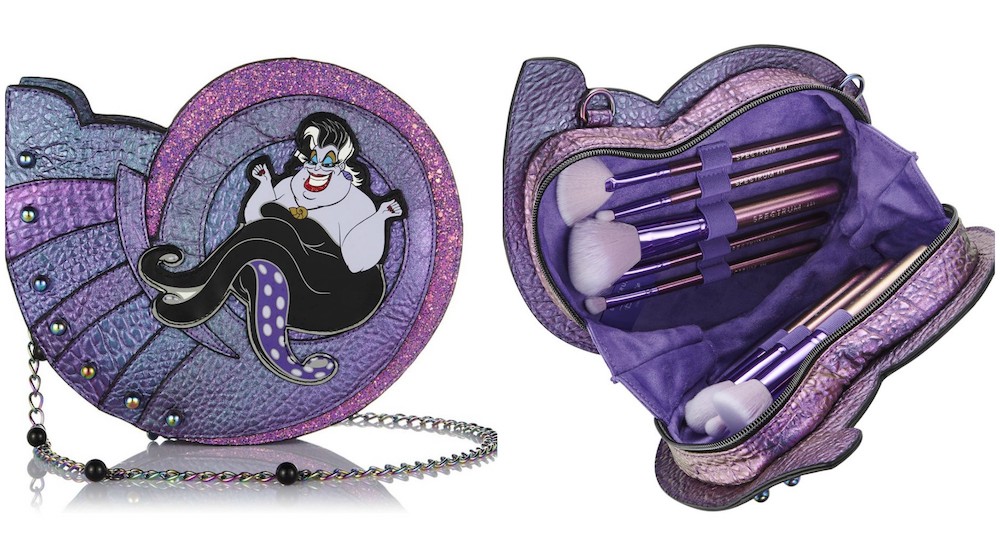 This includes 10 ultra-soft brushes in a sultry purple hue.
The Ariel Chest and Dinglehopper Brush Set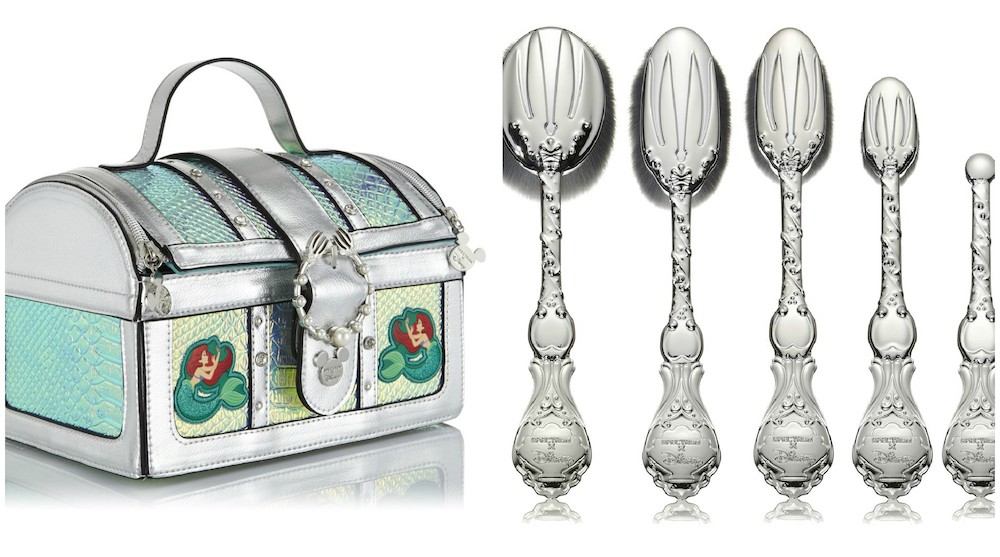 Store your five Dinglehopper-themed brushes in this luxurious chest. If you don't want the chest, you can purchase the brush set separately for about $87.03.
Ursula Makeup Bag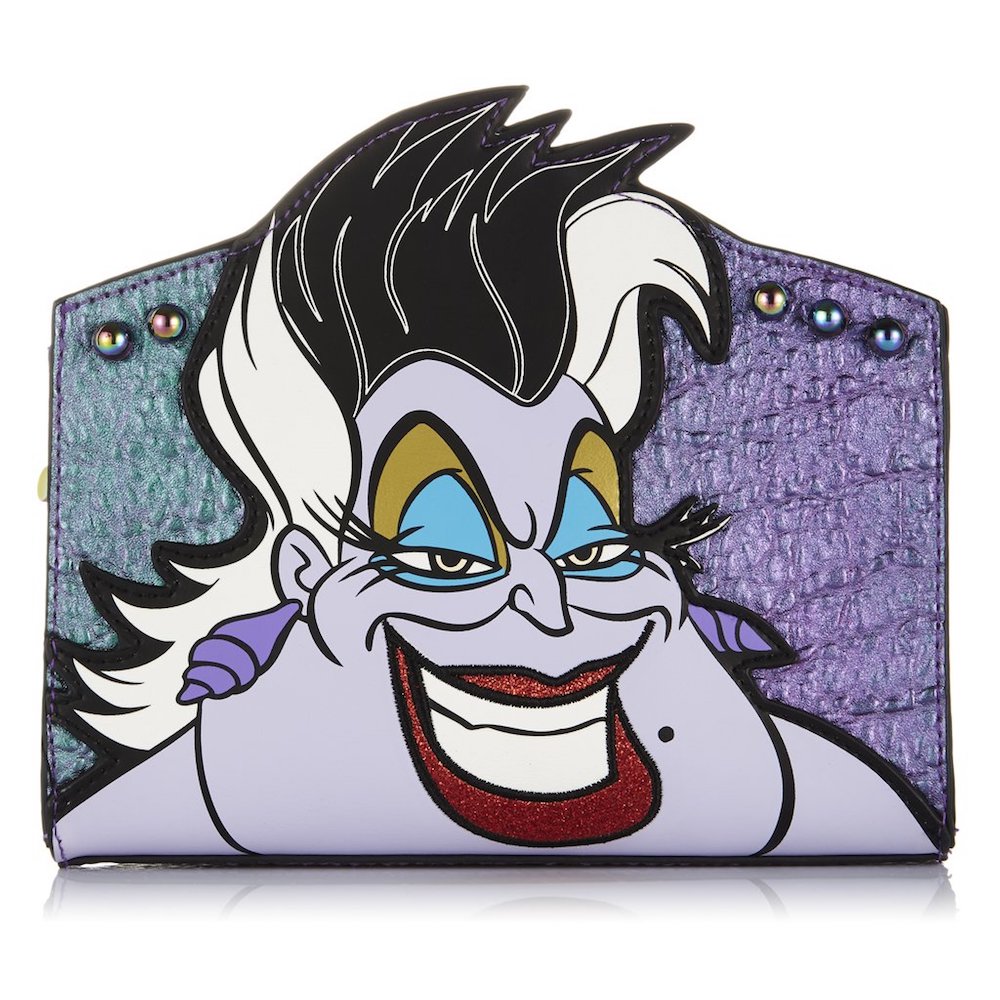 Perfect for those days when you want to channel your dark side.
Ariel Makeup Bag
Put your thingamabobs in here.
If you are able to get your hands on this adorable collection, it launches on May 31st. So start making those phone calls to the people you know in the U.K. or Ireland, ASAP.