A live Little Mermaid is coming, and you'll recognize this Ariel from another Disney classic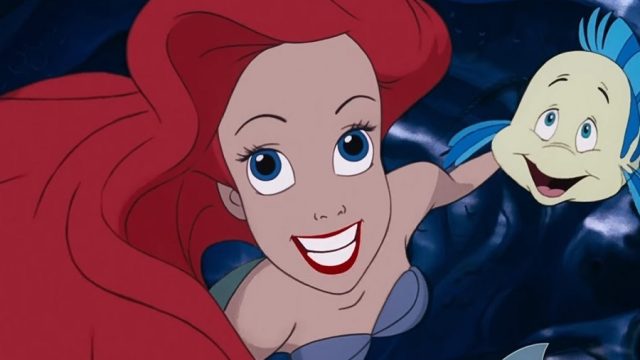 As we not-so-patiently await more details about the live-action remake of The Little Mermaid, which is still in early development, Disney just dropped some news that is music to our ears. There's a The Little Mermaid live musical on the way, and not only does it feature an incredible cast, but it's slated to air on ABC in November, so we won't have to wait long to go under the sea.
The live concert production, called The Wonderful World of Disney Presents The Little Mermaid Live!, will feature a mix of "live action, animation, and puppetry," and live musical performances interwoven with scenes from the beloved animated classic. It will include songs from the film and the 2008 Broadway show, according to Deadline.
Even better news? There's some seasoned Disney talent on the roster. Moana star Auli'i Cravalho will play Ariel. (That voice!)
The rest of the cast is equally amazing. Queen Latifah will play Ursula, and Shaggy is on board as Sebastian, so we're more than ready to be part of this world.
https://www.instagram.com/p/B0yup8ZAC5z
The live musical will air on November 5th in honor of the film's 30-year anniversary that same month, which means initial production delays announced in 2017 only made the timing perfect. It certainly sounds like the geniuses at Disney have been working up something magical since then, and we can't wait to see what they've got in store for us on the small screen.
https://www.instagram.com/p/B0zG-CzDogS
We're sure Cravalho is going to crush it as Ariel, and with Shaggy as her sidekick Sebastian opposite Queen Latifah as Ursula, there's no shortage of musical talent in this production. Is it November yet? We cannot wait to see the magic as it unfolds live.