The live-action Little Mermaid movie finally (for real this time!) found its Prince Eric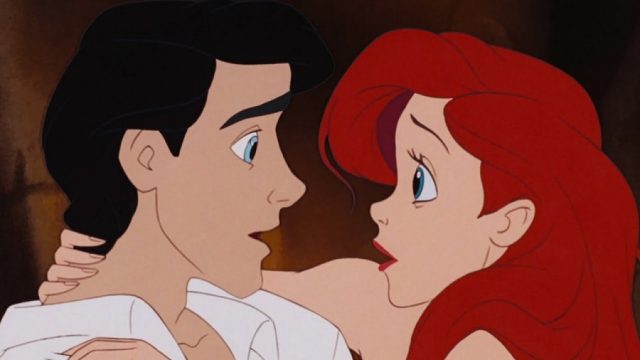 Update, November 13th, 9:05 a.m. ET: Sure, we were all bummed that Harry Styles passed on playing Prince Eric in the live-action Little Mermaid movie. Which, naturally, sent us all into a guessing game spiral, trying to figure out which dreamboat would step into the role. The bad news? Basically all of our guesses were wrong. The good news? Disney finally cast Prince Eric, and this relative newcomer (compared to Styles) definitely looks the part.
The Hollywood Reporter confirmed that London-based actor Jonah Hauer-King has snagged the coveted Prince Eric part in the Little Mermaid remake. And, just for the record, he played another of our childhood crushes, Laurie from Little Women, in a TV miniseries in 2017.
Let's just say when the news hit Twitter, people were ready to welcome Hauer-King into their hearts. (Harry, who?)
https://twitter.com/udfredirect/status/1194580171510222853
Hauer-King will play opposite Halle Bailey's Ariel in the live-action movie, which will reportedly start production in early 2020. Let's do this—we want to be part of his world.
Original post, August 14th, 2019: We were fully stoked last month when The Little Mermaid casting rumors were afire, basking in the speculation that Harry Styles would be playing Prince Eric opposite Halle Bailey as Ariel in the upcoming live-action remake. But it seems like we won't get to see the former One Direction singer go under the sea, because Variety—along with other sites—has confirmed that Styles passed on the role. The silver lining? The fun speculation around Prince Eric's casting is still on.
Sources told Variety that initial reports were "premature" and Styles made the decision to pass "amicably," which is definitely a big bummer. But it seems that Disney is already on the hunt, and a decision is expected to be made soon.
It's not just Prince Eric that everyone is buzzing about. It seems Melissa McCarthy is on deck to play the live-action Ursula, though there hasn't been official confirmation. Jacob Tremblay is rumored to be playing Flounder, and Awkwafina could be a gender-bent Scuttle. Reportedly, Javier Bardem is in talks to play Ariel's father, King Triton.
Social media users were understandably upset that Styles passed on The Little Mermaid, with plenty taking to Twitter to express their sadness over the news.
https://twitter.com/udfredirect/status/1161414107096133633
Still, as sad as we are, Twitter came through with some seriously solid suggestions as to who should play the dapper and charming human prince, so casting execs, take note.
Some users think Disney star Jordan Fisher should snag the role, and we are here for this. false
false
Others think a gender-swapped Eric is in order, suggesting Zendaya and Tessa Thompson, and we love it.
One person is super into Timothée Chalamet as Prince Eric, and we could totally see this.
And look, we love you, Henry Cavill, and this looks like a pitch-perfect Eric, but we think the age difference is a concern.
Several people threw their favorite K-Pop singers into the ring, and they definitely have the vocal chops and charisma in spades. false
Some think it should be Shawn Mendes, and we also love this suggestion.
https://twitter.com/udfredirect/status/1161416612953694209
These are all great casting choices, so here's hoping that Disney has something magical up their sleeve. If you need help making the decision, give us a call, guys. We have more than a few excellent ideas. Stay tuned.