Halle Bailey's The Little Mermaid casting has inspired Ariel fan art across the world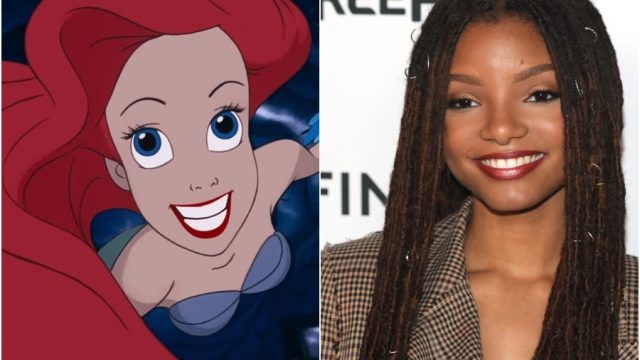 As we not-so-patiently await more details about the live-action remake of The Little Mermaid, fans are getting to know the newest Disney princess, Grown-ish star Halle Bailey, in the coolest way. They're showing off Ariel-inspired fan art on social media, and it's absolutely stunning.
We'll probably have to wait a while to see Bailey in full-blown mermaid mode, but fans are gearing up for the live-action remake by way of drawings, paintings, and graphics of the 19-year-old clad in her famous green fins and purple seashell top, and it's making us even more excited to see the new, re-imagined take on the beloved 1989 Disney film, which doesn't have a release date just yet.
Take a look at some of these incredible Ariel fan art designs on Twitter, made by Disney fans from all over the world, and get ready to go under the sea with our new little mermaid.
https://twitter.com/udfredirect/status/1146650116020789248
https://twitter.com/udfredirect/status/1146884635437215744
false
Some even hinted at the racist commentary in the wake of Bailey's casting announcement, reminding haters yet again why we're so here for this casting choice.
Most depictions featured Ariel's signature red mane.
But some, including one shared by Bailey herself, imagine Ariel with brown hair, and we're super into that, too.
We truly can't wait to see Bailey as the beloved Disney princess we grew up with, and we're so excited for a new generation of kids to grow up with her as their princess Ariel. We love that artists are already inspired by the casting choice and want to see more. Keep 'em coming!