ABC is making a, what's that word again? Oh, a "Little Mermaid" musical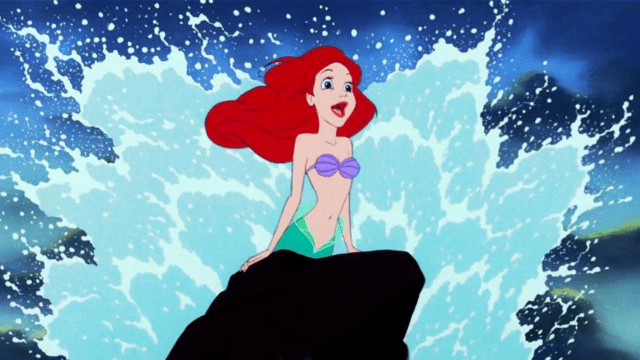 We want to be part of this TV world! As in, ABC's next live musical is The Little Mermaid, and we couldn't be more excited. According to EW.com, the show's full title is slated to be, The Wonderful World of Disney: The Little Mermaid Live. Sounds amazing!
Like the 1989 film, the story will follow the young, mermaid princess Ariel, who hands over her voice (and gift for singing) to sea witch Ursula in exchange for the ability to walk amongst humans in order to woo Prince Eric. The production is set to air Tuesday, October 3rd, and will be a two-hour, hybrid live-action and animated event. And in case you were wondering, yes, the show absolutely will  feature standout songs from the Disney classic.
A celebrity cast has yet to be announced, but we desperately need Tituss Burgess to reprise the role of Sebastian, which he originated on Broadway and also played at this past summer's concert event at the Hollywood Bowl, alongside Sara Bareilles as Ariel, Rebel Wilson as Ursula, Darren Criss as Prince Eric, Norm Lewis as King Triton, Joshua Colley as Flounder, and John Stamos as Chef Louis.
Hear that, ABC? We demand Burgess, and would certainly be open to other returns as well.
This is so just the tip of the iceberg where The Little Mermaid news is concerned. Disney has a live-action feature in the works, for example, with none other than Lin-Manuel Miranda on board. There's no such thing as too much Mermaid, so please, please, please let the good news keep coming!