The ladies of "Riverdale" are dangerously stylish, and here's how you can steal their looks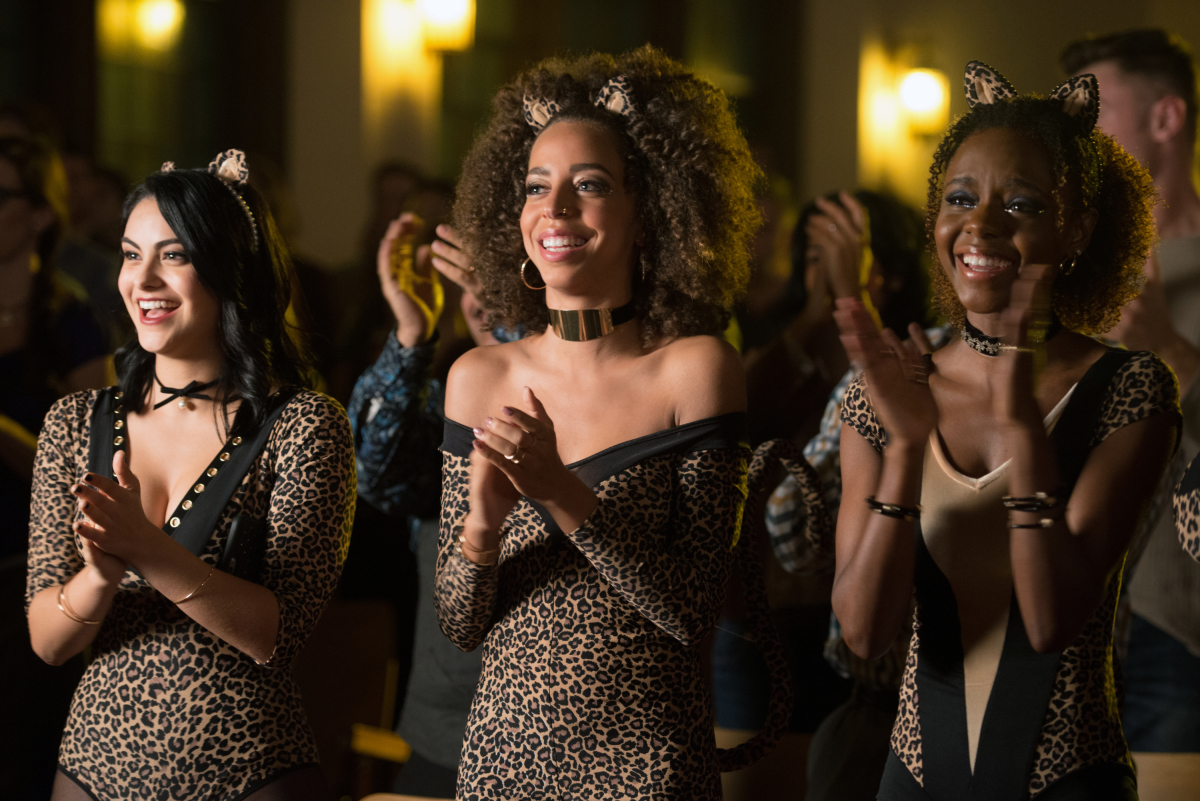 If you haven't seen or heard about it yet (why haven't you?!), The CW's Riverdale is a darkly dramatic reboot of the classic Archie comics. With a Gossip Girl-meets-Twin Peaks vibe, the series has the kids of Riverdale High facing real-life situations. The show covers everything from normal teenage experiences like cheerleading tryouts and school dances, to heavier topics such as slut-shaming, statutory rape, and MURDER, to name a few.
Riverdale's looking a lot more diverse than it did in the 1940s, when the Archie series debuted. Actors of color play major roles, and the ensemble includes openly gay characters. (#RepresentationMatters!) Race relations, class struggles, and feminism are addressed. Clearly, this ain't your grandparents' Riverdale.
The female leads are intelligent, tough, driven young women navigating adolescence in the anything-but-idyllic American small town. Betty and Veronica's friendship is just that, not frenemies fighting over a boy; the show definitely passes the Bechdel test.
Riverdale's wardrobe department creatively blends both mid-20th century references with contemporary trends. The ladies of Riverdale High have serious style, and we've found some pieces that can help you recreate your favorite gal's look.
Veronica Lodge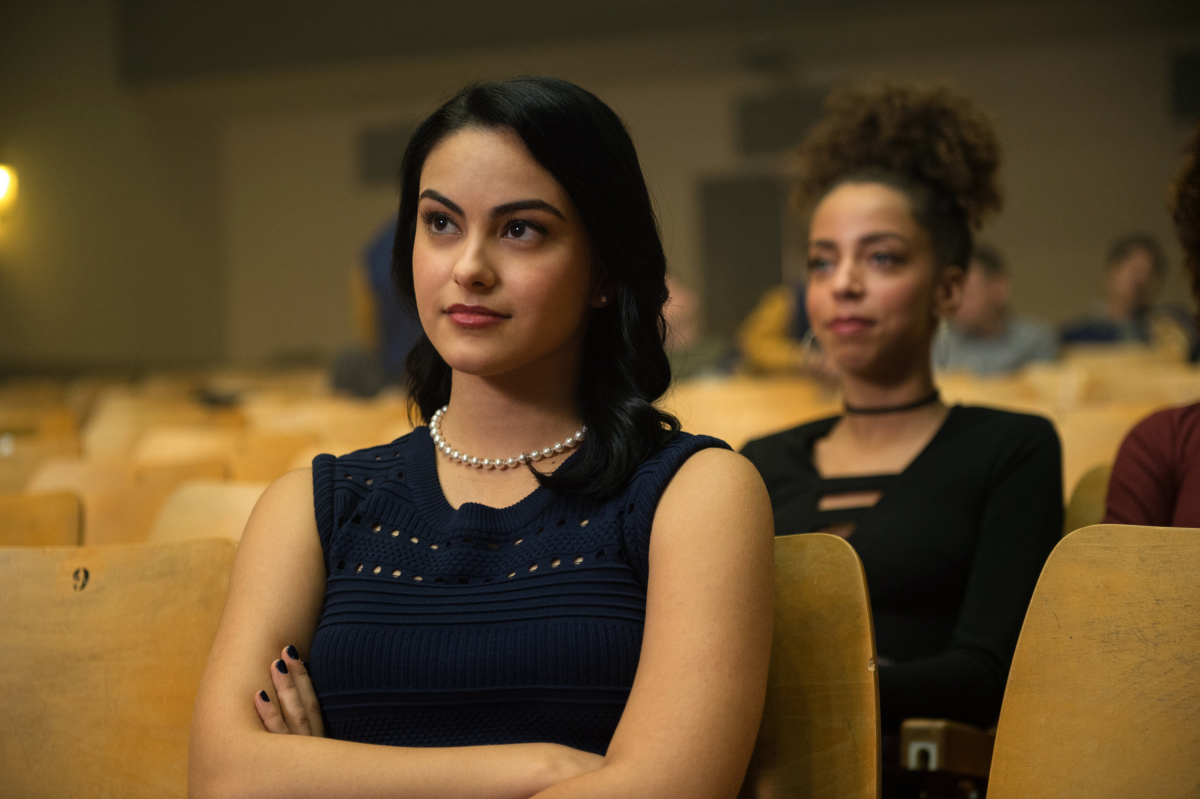 Camila Mendes is Veronica, the mysterious new girl from New York City. Veronica sees her move as a chance start over and overcome her reputation as a spoiled beeyotch. She's often seen in jewel tones like burgundy and blue, and lots of NYC black. Her silhouette is sleek and sophisticated, and always put-together.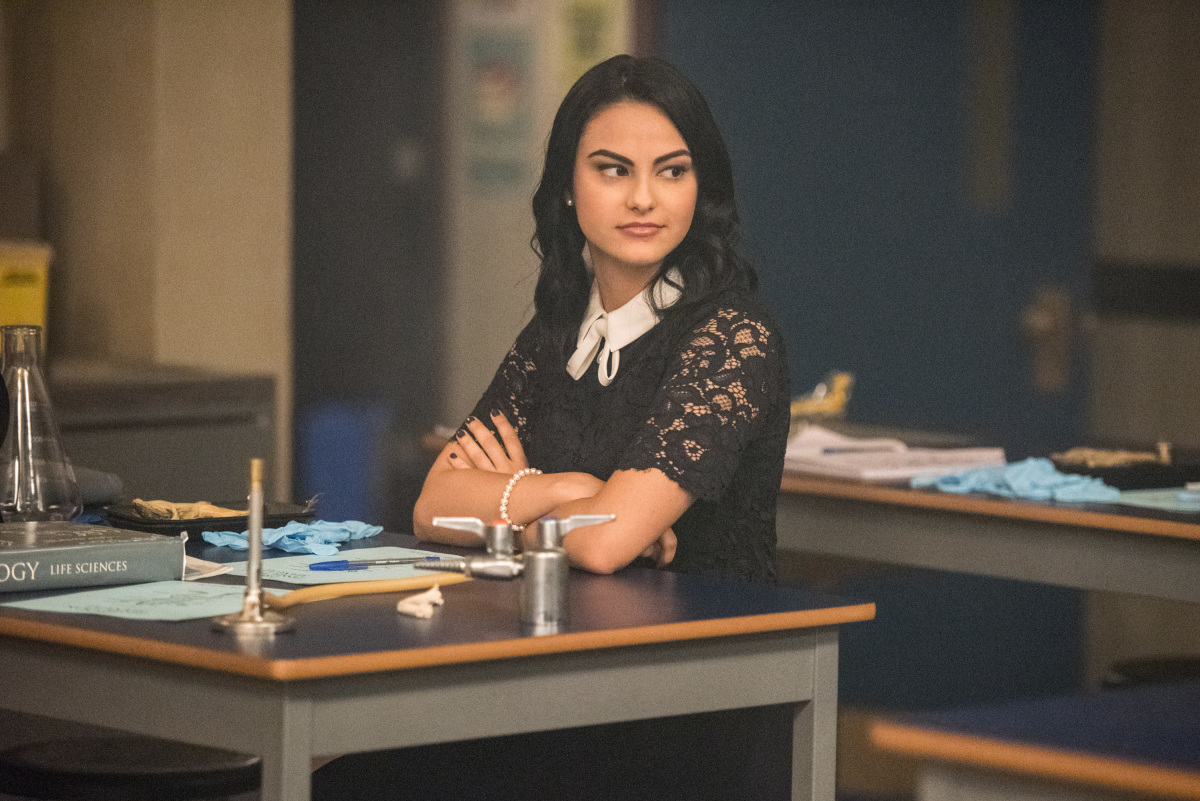 Veronica may have lost her Mikimoto pearls in the family's fall from grace (a necklace can cost more than the $40K yearly tuition at Spence, Veronica's elite school in New York), but she still wears a pearl necklace almost every day. The Tiffany version is slightly more affordable. (Veronica loves Breakfast at Tiffany's, referencing both the film and Truman Capote's novella.)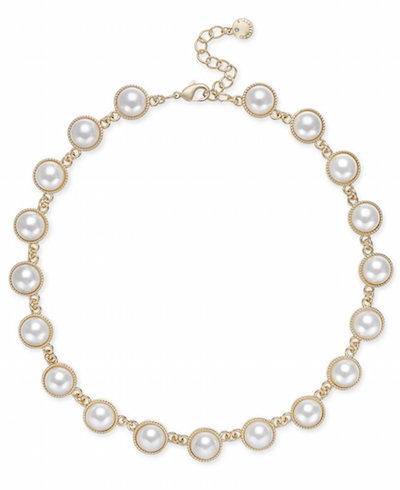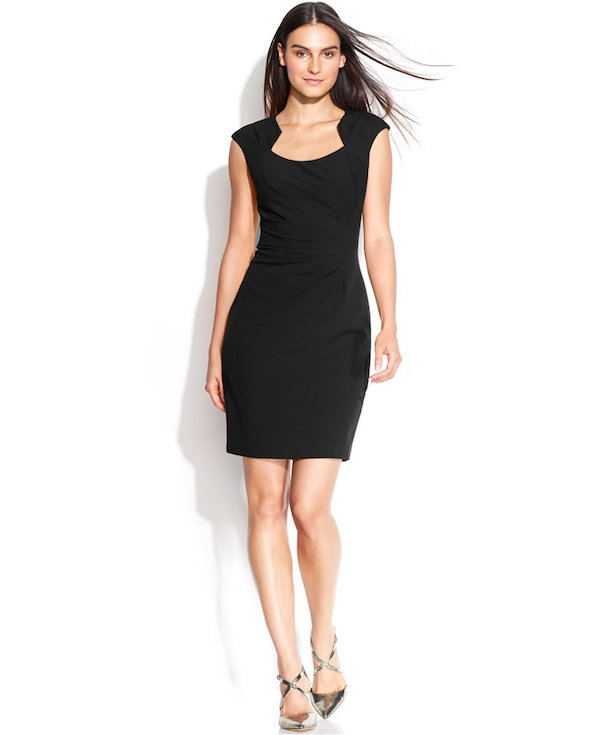 Veronica is often seen in shift dresses and halter-neck tops.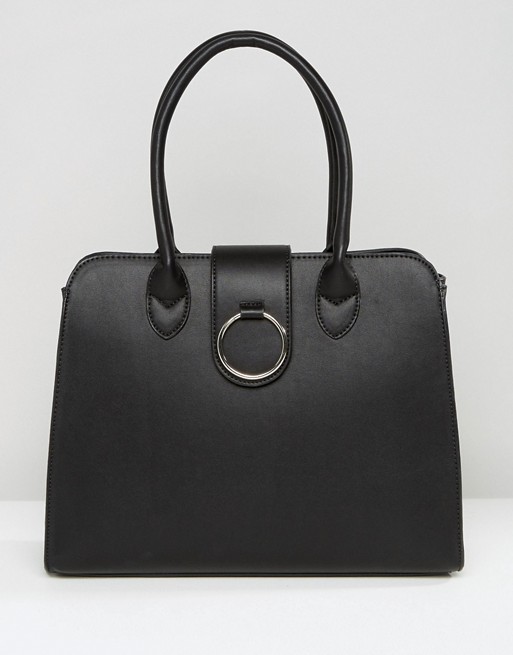 Backpacks just aren't Ronnie's steez.
Elizabeth "Betty" Cooper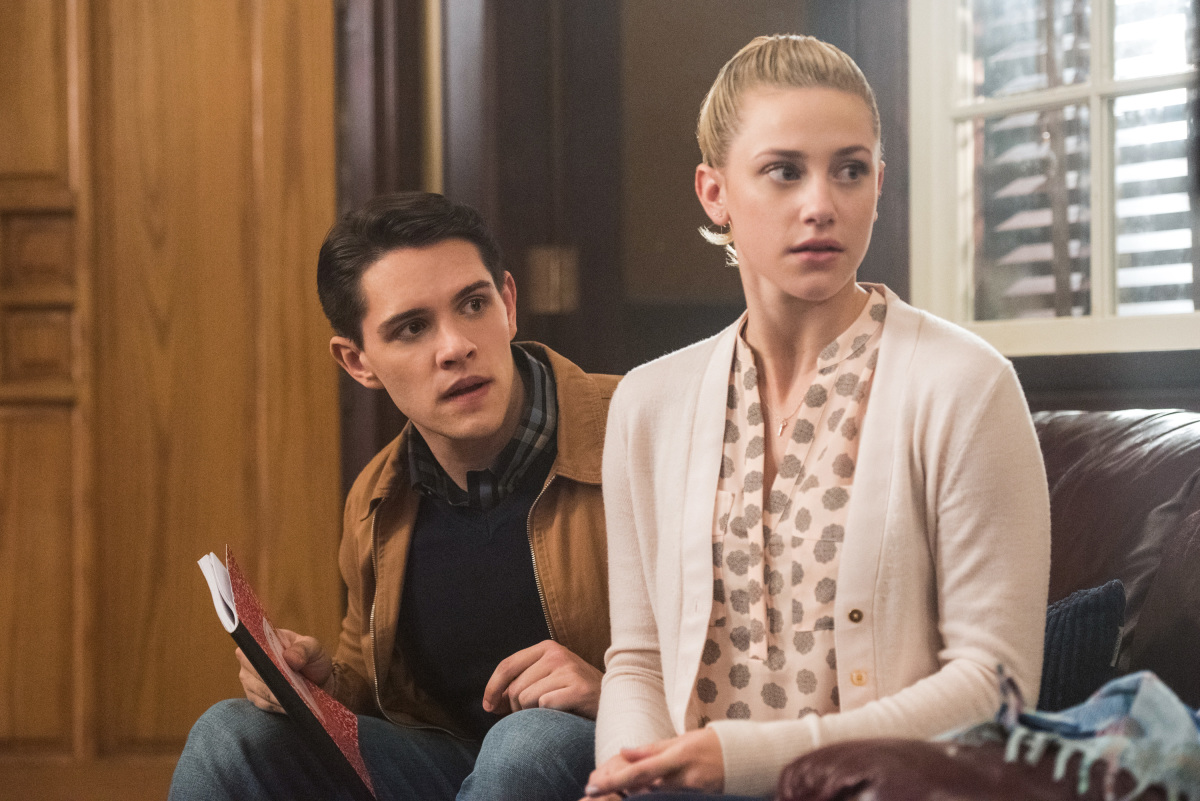 Lili Reinhart portrays the bookish "good girl" with overbearing parents and perhaps a bit of a dark side. Betty writes for the school paper and rocks a low-maintenance tomgirl style. Jeans, sweater sets, and pinks of all shades dominate her wardrobe.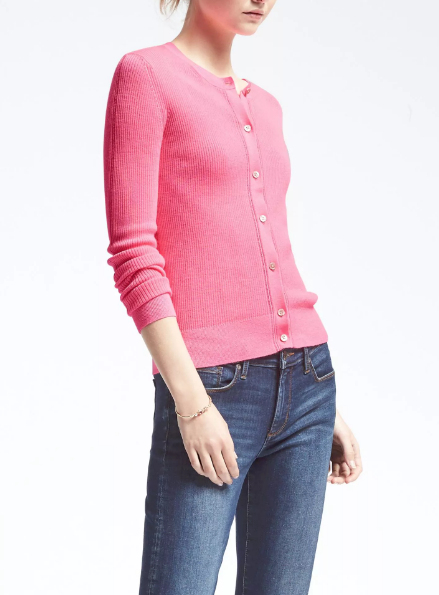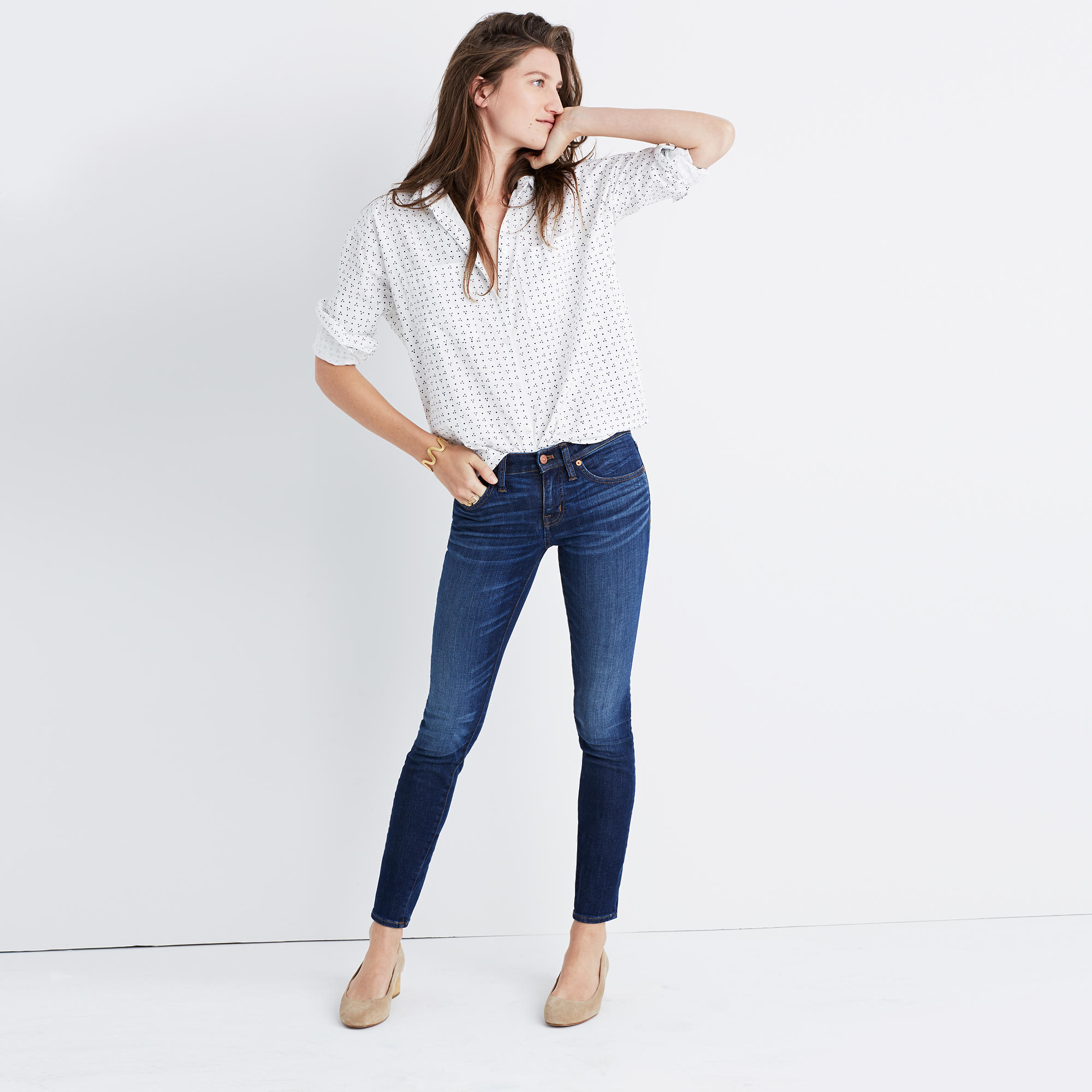 The wash of these very Betty blue jeans is literally called "Riverdale." (No relation as far as we know.)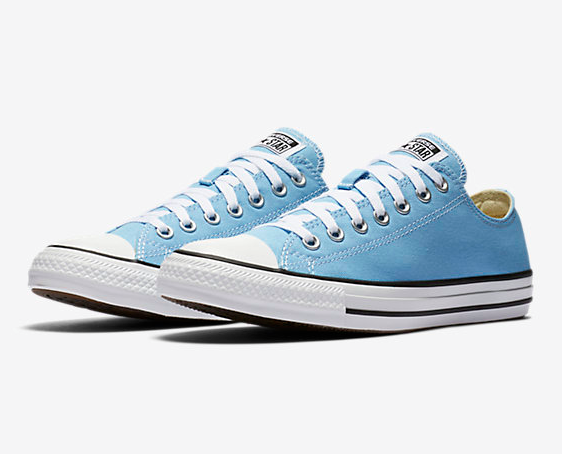 Josephine "Josie" McCoy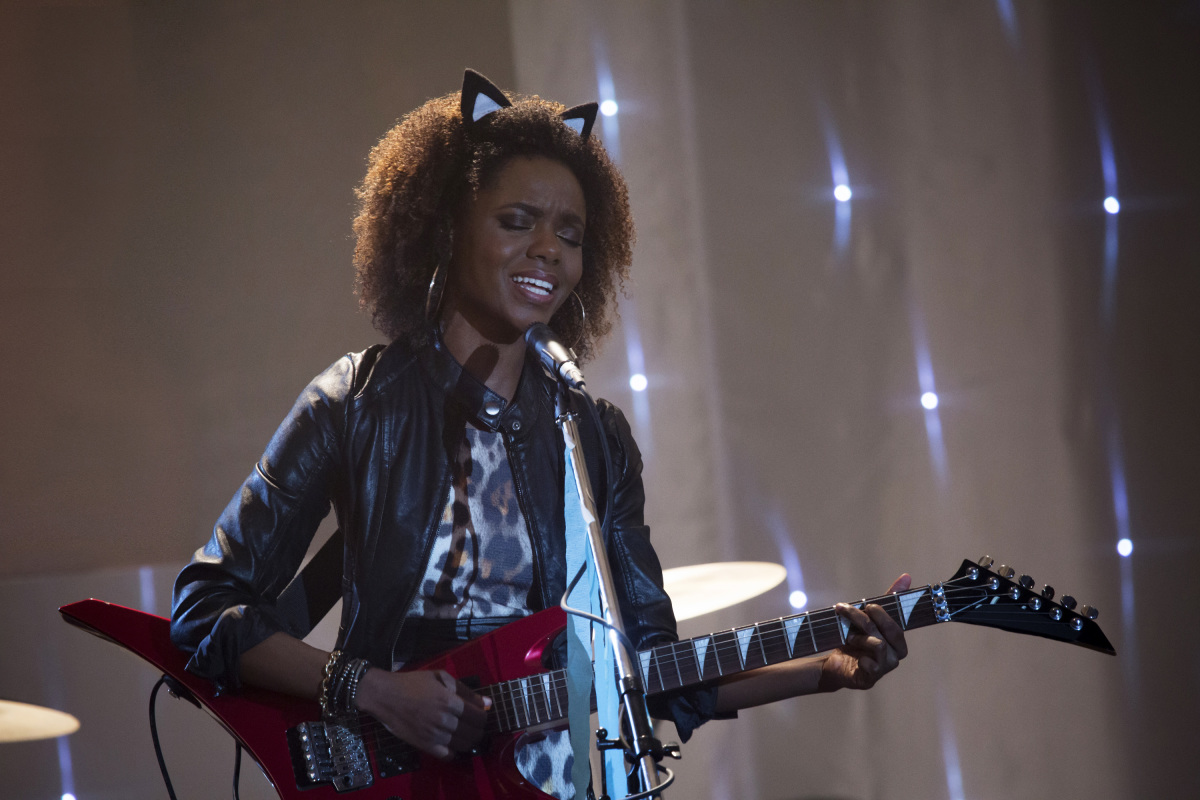 Ashleigh Murray plays the ambitious lead singer of Josie and the Pussycats. The mayor's daughter is focused on the vision, she's all business but does have some hidden vulnerabilities. Josie's trademark is leopard print — whether head-to-toe or as an accent piece.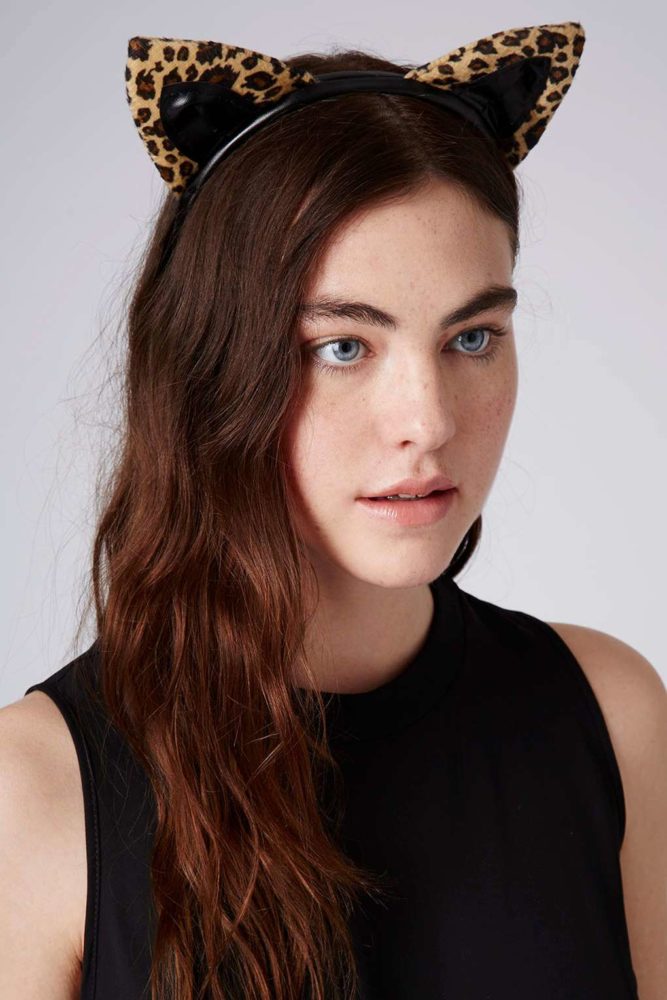 The cat ears are the sartorial signature of the Pussycats. Don't mess.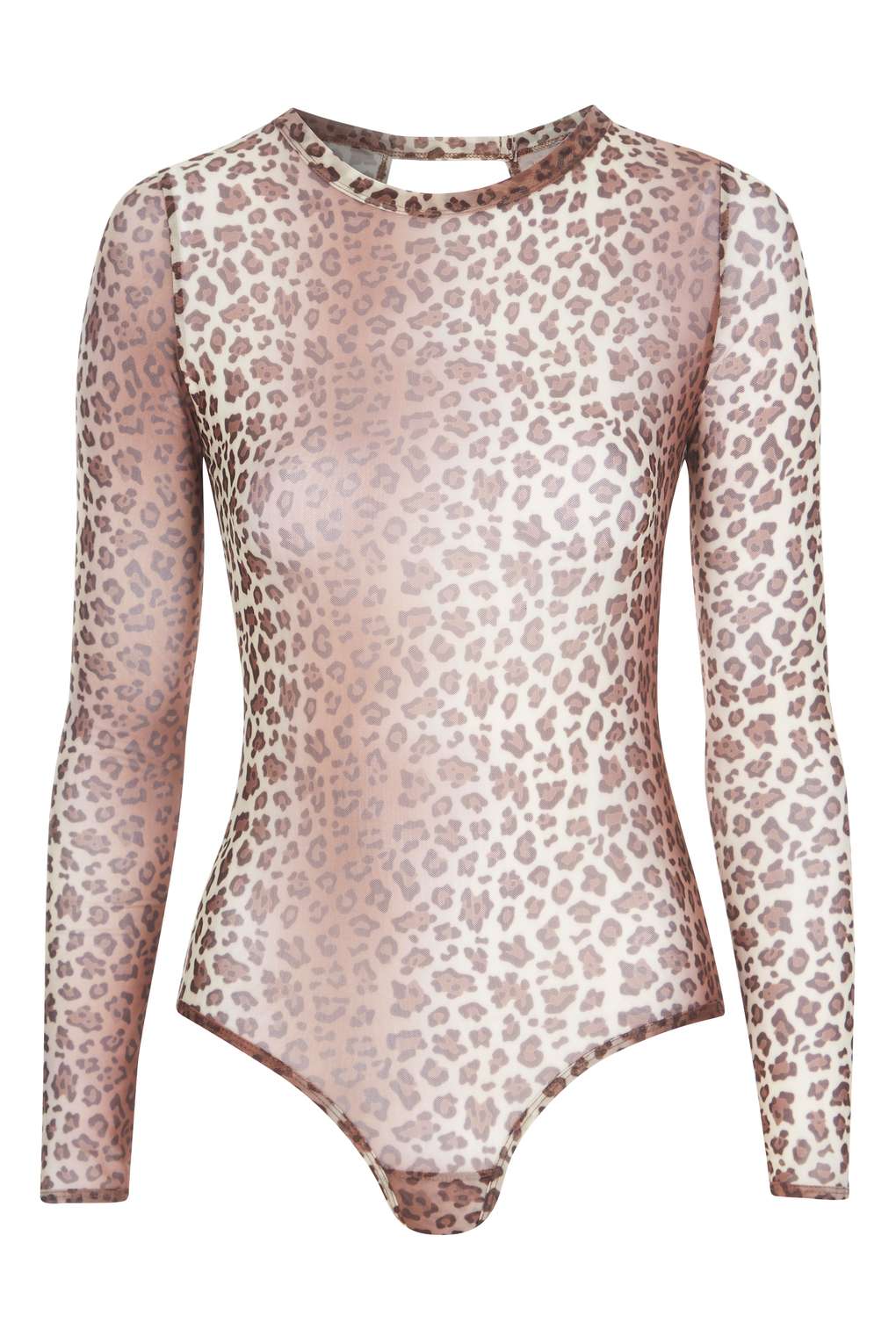 Cheryl Blossom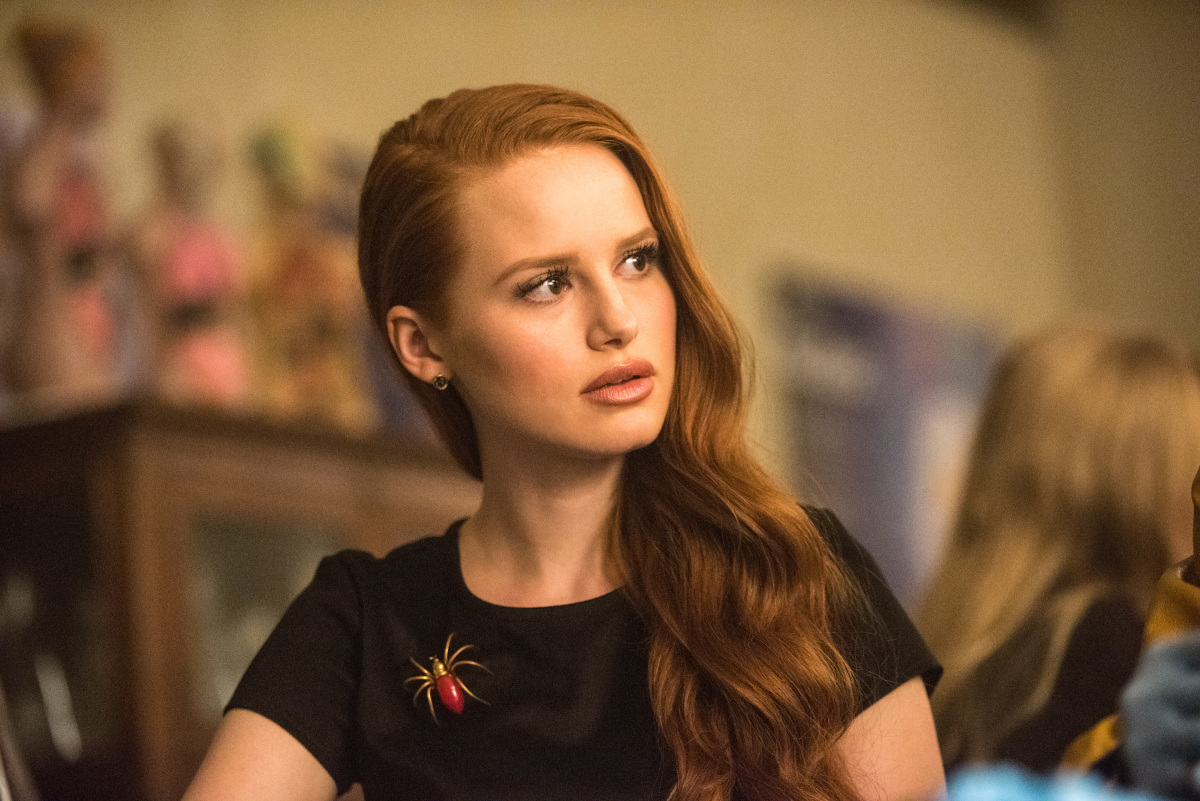 Redhead Madelaine Petsch plays the school's mean girl. She's got a barbed tongue but deep down, a heart. Cheryl actually wears a similar dark palette as fellow rich kid Veronica. Though a cheerleader and popular, Cheryl is almost goth — her creepy mansion has a cemetery on the grounds, and she's been known to wear spider brooches and ghostly, all-white ensembles.
Cheryl wears a lot of black and red, and many a crop top.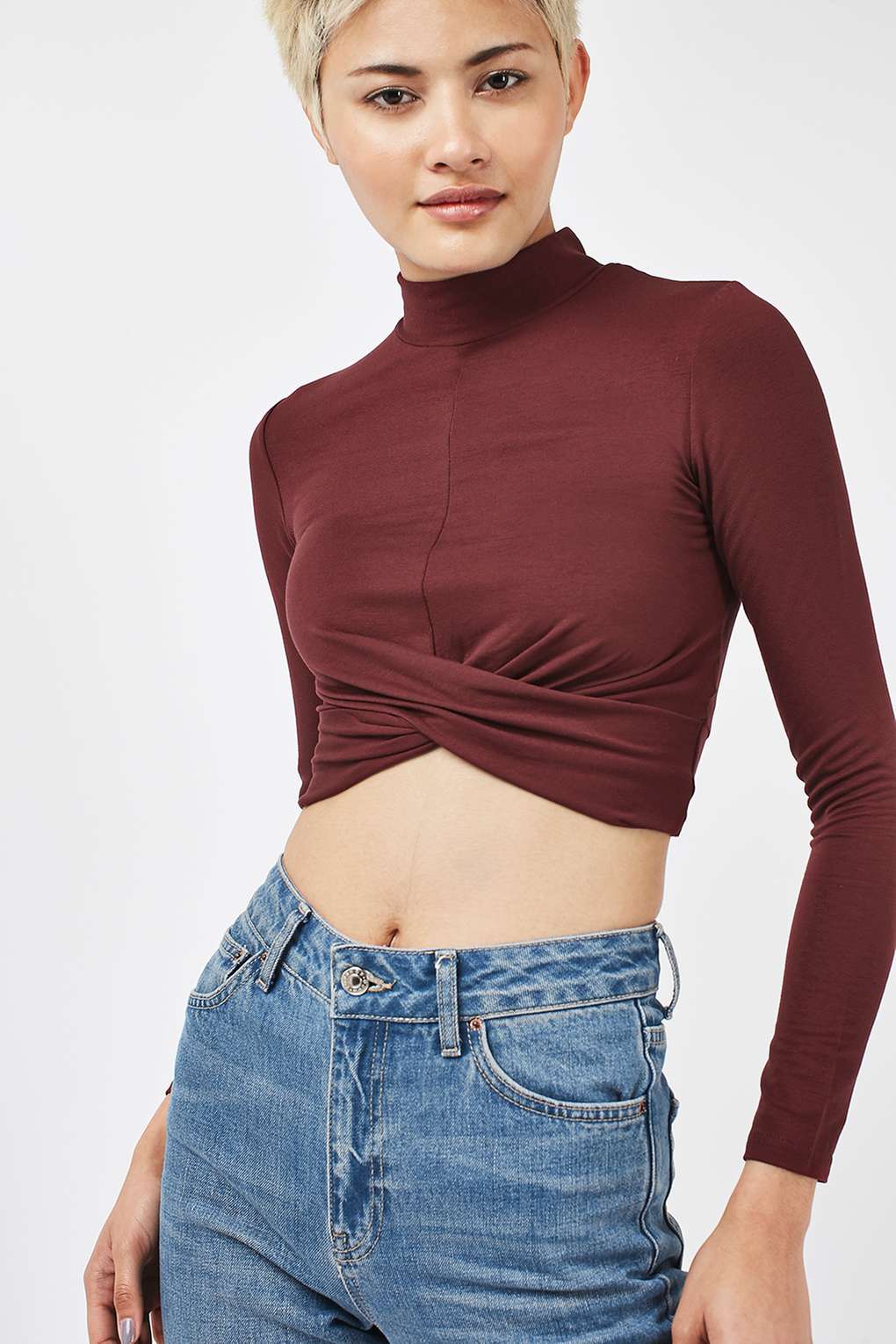 Vintage 1960s Cherry Pin by Sarah Coventry, $8.95 – Etsy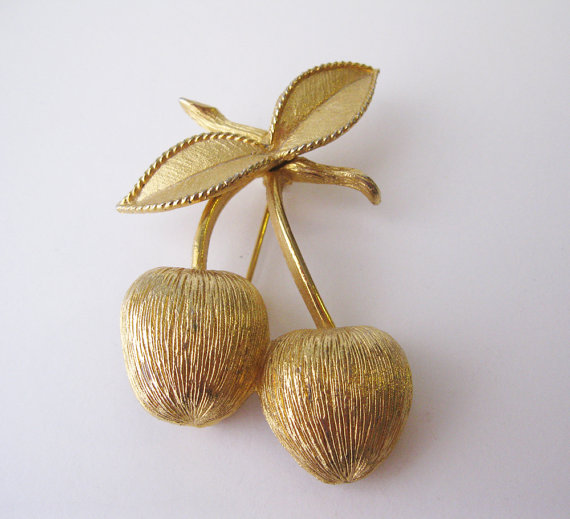 Cheryl wore this exact pin in Episode 7! Though the Sarah Coventry cherry pin is from the '60s, there are a bunch of them floating around the internet.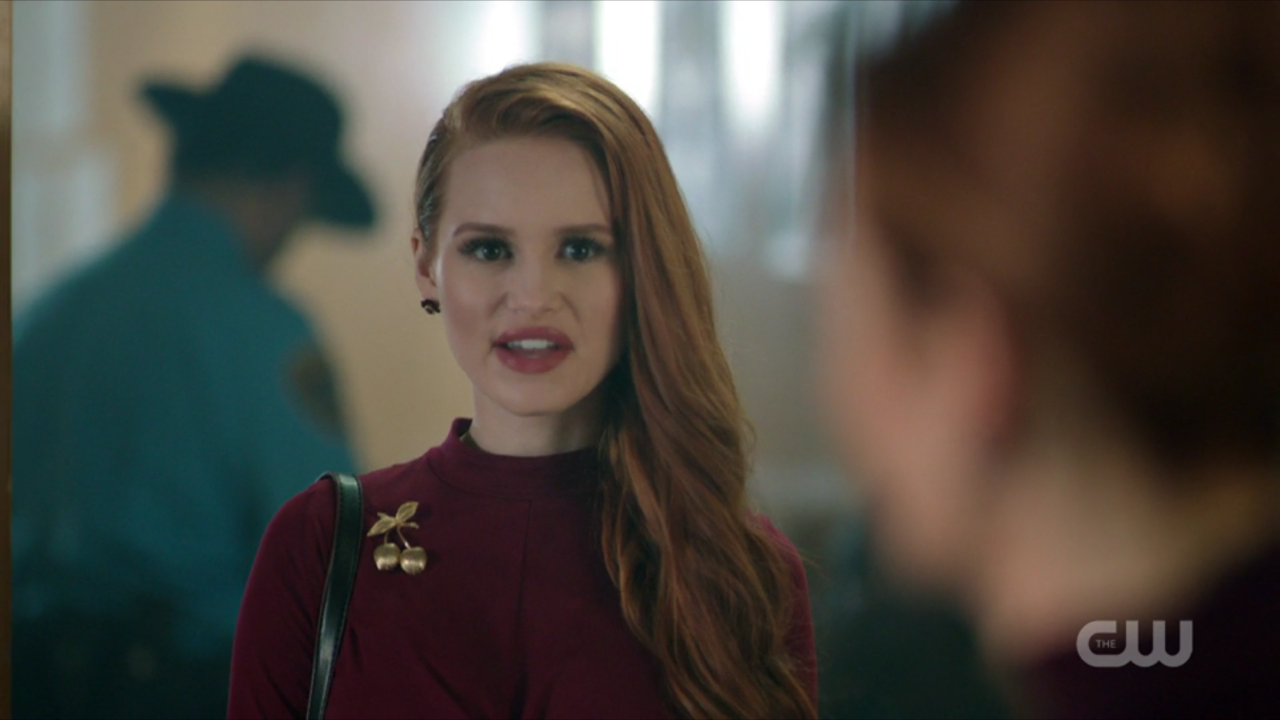 Color us stoked that Riverdale is coming back for a second season, with more drama, intrigue, and of course, lewks!