The ladies of "Fuller House" took on Jingle Bells, and now we're officially in the holiday spirit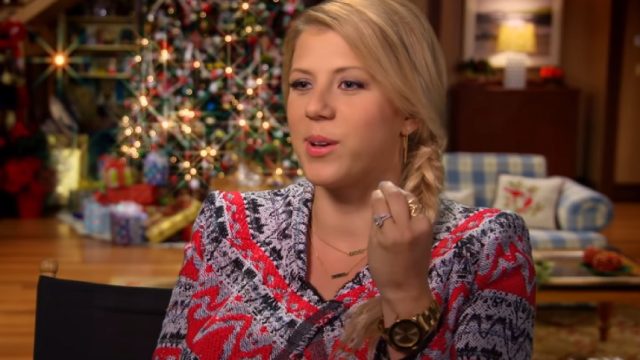 We don't know why, but the ladies of Fuller House are just so compelling. Maybe they're so fun to watch because they pretty much radiate joy. In this Netflix exclusive, the three ladies of Fuller House sing "Jingle Bells" together, and it's such a fun rendition, that we just want to sing along.
Fuller House successfully focuses on the adventures of DJ and Stephanie Tanner, and quirky ex-neighbor Kimmy Gibbler.
Played by Candace Cameron Bure, Jodie Sweetin, and Andrea Barber, these talented ladies pretty much pick up right where they left off, which is incredibly impressive, as aside from Dancing With The Stars, they've all somewhat been out of the spotlight. After the first season aired, Netflix was quick to pick up another.
As for "Jingle Bells," all three seem to put their own spin on it:
https://www.youtube.com/watch?v=eIGmCqq3grY?feature=oembed
Candace Cameron Bure sings it with the same enthusiasm as a grown up DJ (which makes us wonder how much her character is based around her, as a person) while Jodie Sweetin tries her hardest not to slip into the "childish" lyrics we all know so well.
And, wait — are we supposed to truly think that Andrea Barber doesn't know the lyrics?
(At least she filled in her own at the last minute. Acting!)
While a third season of the show has yet to be announced, we're hoping to see even more exclusives featuring the girls. We grew up with them, so we kinda-sorta feel like we know them.
If you haven't watched all of Season 2 of Fuller House, it's currently on Netflix — and, it's the perfect show to binge-watch during this upcoming holiday break!