The Kardashians' hairstylist, Scotty Cunha, showed us 4 easy ways to do your hair when it's hot AF outside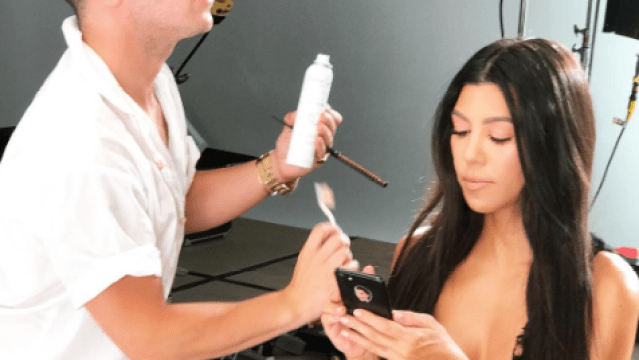 It's hard enough to pull together a cute 'do when the weather is cooperating. But add heat, humidity, and an on-the-go lifestyle to the mix, and it seems almost impossible to keep your hair looking reasonably cute in the summertime. To deal with this ~strand situation~, we went straight to the Kardashian-approved source, hairstylist Scotty Cunha, for advice on how to survive (or at least keep our hair looking perf) in this blazing summer weather.
Before knocking out three of his favorite hairstyles at Mane Addicts University in Los Angeles this week, we chatted with Cunha, the man behind some of your favorite celebs' red carpet looks. He works regularly with Kim, Kourtney, Khloe, Kendall, and Kylie, as well Kristin Cavallari, so you know he's got those vacay styles on lock.
Cunha broke down his favorite summer hairstyles, and shared a few products that will ease the pain of controlling your summer locks.
And you guys, these styles are so simple you'll be left with only one dilemma: white or rosé?