The Kardashians attended at 12-hour self-help seminar with Tony Robbins, and it looks ~life-changing~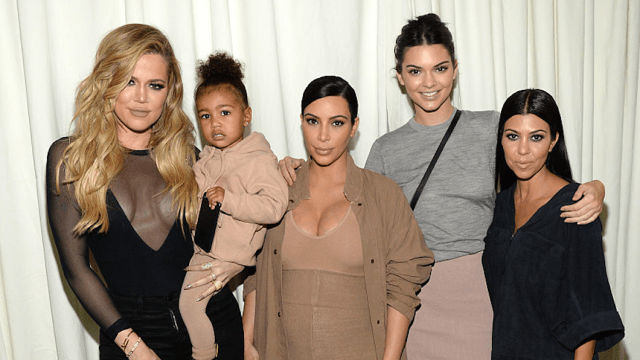 Who knew a self-help seminar could be so fun? Or so…long? The Kardashians attended Tony Robbins's self-help seminar, called "Unleash the Power Within," on Thursday, and based on the family's Snapchats, it looks like it was life-changing (and, frankly, kind of exhausting).
Kim, Kanye, Kourtney, Khloe, and Kendall reportedly attended one day of the three-and-a-half day event that is designed to "help you unlock and unleash the forces inside that can help you break through any limit and create the quality of life you desire."
Yep, sounds exactly like those self-help books your mom is constantly trying to gift you, but now that the Kardashians are into it, maybe it's finally kool? While the event seems a little off-brand for the reality-famed fam, we're thinking it may be a part of their healing from the shock of Kim's robbery experience in Paris.
Kim took to Snapchat to chronicle the all-day event.
We can't help but think that Tony Robbins looks a lot like a rock star, which he kind of is seeing as he was able to convince his followers to walk on hot-coals. While it doesn't look like the Kardashians did that (probably for the best), they did chant "YES" while Kanye West's song "No Church in the Wild" played.
And if you're thinking that Robbins looks familiar, you might know him from Shallow Hal or his Netflix documentary, I Am Not Your Guru, which illustrates his massive fandom.
It looks like Kendall was having a great time.
And everyone else, for that matter.
And in case you were thinking that this Kardashian footage looks exactly like their videos from all of the Kanye concerts they go to, here's a taste of Robbins' passionate and positive speeches from Khloe's Snapchats:
Yes, the Kardashians have probably been ~changed~ and ~awakened~ and ~motivated~ and ~plumb tuckered out~ after 12 hours of this:
In all seriousness, we love that they are working on themselves and we hope that they regained some of the optimism that might have been lost, along with their jewels, after the traumatic robbery. And next time mom asks us to go to a self-help seminar with her, we'll probably say YES!