The internet seems to think that "SNL" darling Aidy Bryant just posted photos of her engagement ring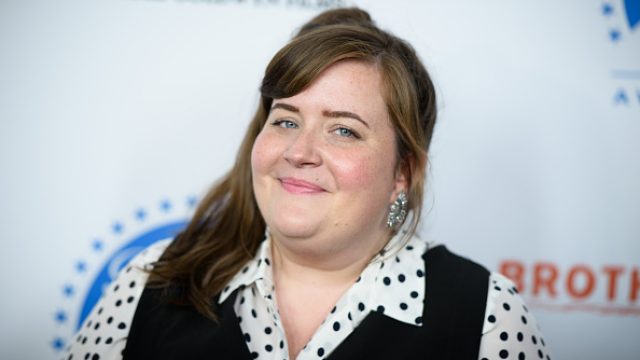 Since we've been introduced to Instagram, our lives have changed…a lot. Instead of keeping secrets, we're sharing them. Instead of having a close group of friends, we have followers, and with that, especially for celebrities, comes plenty of speculation. The latest case of sneaking Instagram suspicion comes from Saturday Night Live's Aidy Bryant who has us wondering if she's engaged. In a photo montage on Instagram, Aidy posted a photo of herself on a snow-covered mountain, followed by one of herself and her boo thing, and one of just her boo. The reason people are freaking out? Because in the second photo Aidy has a ring on her left ring finger.
https://www.instagram.com/p/BTIAYSBjPBG
And not just a ring, a diamond ring! A ring that very much looks like an engagement ring. After all, isn't a snowy mountain the perfect far away location to pop the question? No distractions, no one to worry about. Just the snow and a couple of love bugs! The internet seems to think that Aidy is definitely engaged, and many people on Instagram seem to agree.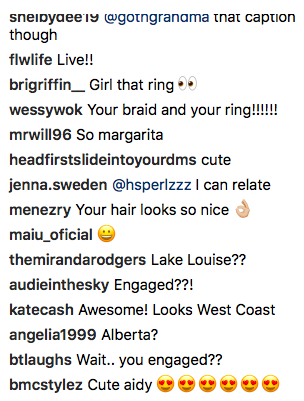 https://www.instagram.com/p/7RqDjeF3Jc
Aidy and her boyfriend Conner O'Malley, a writer for Late Night with Seth Meyers, have been dating since 2008, and seem like they're still pretty in love! Are they engaged or were they just taking some wintery selfies together for the gram? We're not sure quite yet, but we're hoping for the former!