The internet can't stop making fun of the new iPhone X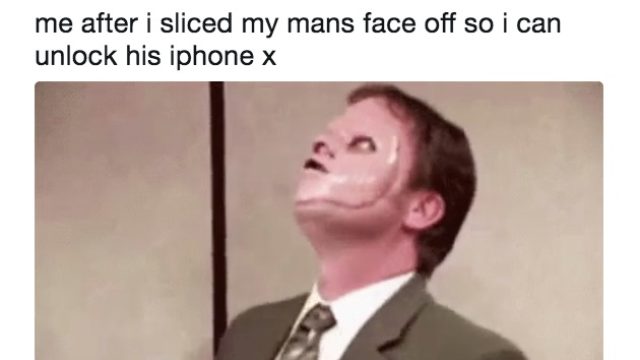 Apple has unveiled the next big things in tech: new smartwatches, new Apple TV, and oh yeah — the $1000 iPhone X that the internet can't stop joking about. Along with some updates about the highly anticipated iPhone 8 and 8 Plus came news of the iPhone X (pronounced "ten"), a super phone that will feature an all-glass construction (so…can we drop it?)  and no clickable home button. The biggest change? Unlocking technology called Face ID which scans your face for phone entry.
If that's not enough, the iPhone X boasts wireless charging, a longer-than-ever battery life, and something called Animoji, which we can only begin to imagine. Think you can resist the $1K phone when it hits shelves in November? Only time will tell.
"The first iPhone revolutionized a decade of technology and changed the world in the process," said Apple CEO Tim Cook at a press event on Tuesday, September 12th. "Now, ten years later we are here to reveal a product that will set the path for technology for the next decade."
So what does Twitter have to say about the so-called "future of the iPhone?" Much, as you can imagine, and it ranges from celebratory to WTF. false
https://twitter.com/udfredirect/status/907997045688061952
false
https://twitter.com/udfredirect/status/907677369313439750
https://twitter.com/udfredirect/status/907673622986326017
false
false
We're LOLing now, but we'll probably see you and everyone else we know in line at the Apple store this November. And as for that price tag? Let's just say there's lots of ramen noodles in our future.