The baby voice in Taylor Swift's "Gorgeous" has officially been identified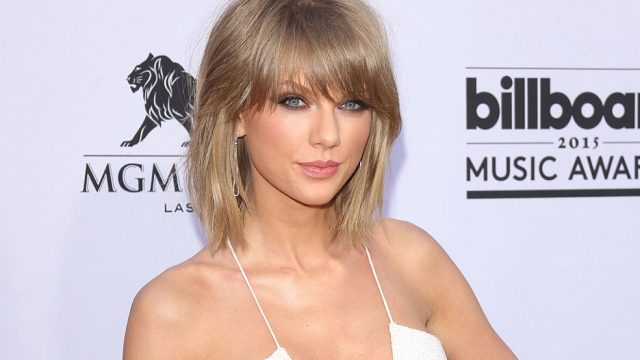 Back in October, singer Taylor Swift released a song called "Gorgeous" — and while a lot of speculation has been going on about who the song was about, fans were also curious about who provided the baby voice in the very beginning of the song. While it's brief, the tune starts out with a little girl adorably uttering the word "gorgeous." From there, the ballad continues, with Swift discussing someone — likely her current boyfriend Joe Alwyn — who "ruined my life, by not being mine."
While it was rumored for awhile that the "Gorgeous" baby voice was provided by one of Ryan Reynolds and Blake Lively's daughters, that fact has been confirmed with a little help from some liner notes. In the album booklet for Reputation, the song credits "Baby intro voice by James Reynolds," otherwise known as the big sister to Ines. Since both Lively and Reynolds liked a past post from Swift which shared the intro, a lot of people figured that James may have helped the singer out.
Lively and Swift have been friends for some time. Back in 2015, Lively noted on Instagram that she was a huge fan of the singer, and even owned a "Taylor Swift Please Be My Wife Voo Doo Doll." Using the hashtag of "obsessed," her picture included a personal encounter Swift had with her niece.
https://www.instagram.com/p/7jry6lR4Kr
That December, Lively shared another photo — this time, of the two of them. In order to celebrate Swift's birthday, which is on December 13th, she posted a roller coaster photo.
https://www.instagram.com/p/_QvXPix4HP
So, it makes sense that Swift would be familiar with Lively's family.
If you want to hear the segment again (and we don't blame you) here's the lyric video that Swift released — and we're presuming a full music video may eventually follow.
https://www.youtube.com/watch?v=EUoe7cf0HYw?feature=oembed
As for James, having a credit and being immortalized in a Swift hit is kind of a big deal, and we must admit — we're envious.