The identity of Ryan Gosling's Oscars "mystery date" has been solved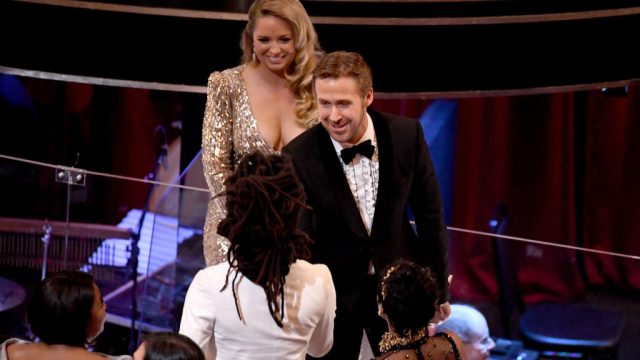 In case you missed it, a bodacious blonde was Ryan Gosling's date at the Oscars last night, and now that we know who she is, we can't stop saying "awww!"
When we saw that Gosling's longtime love, Eva Mendes, wasn't by his side on the red carpet, we began to wonder not only how we didn't get asked to be his date, but also who this gorgeous woman could be. Turns out — it was his big sister, Mandi Gosling.
Say it with us now: "AWWW!"
The Goslings have attended awards shows together in the past, as Marie Claire points out. They strolled the red carpet together at the the Gotham Awards in 2006, and at the Screen Actors Guild Awards in 2008. And in 2006, Ryan brought Mandi and their mom, Donna Gosling, to the Oscars, where he was nominated for Best Actor for his role in Half Nelson.
But last night, Mandi positively stunned us in her glittering floor-length gown, her smile lighting up the room around her.
Could she be lovelier? And here's the family back in 2006, because we know you're curious.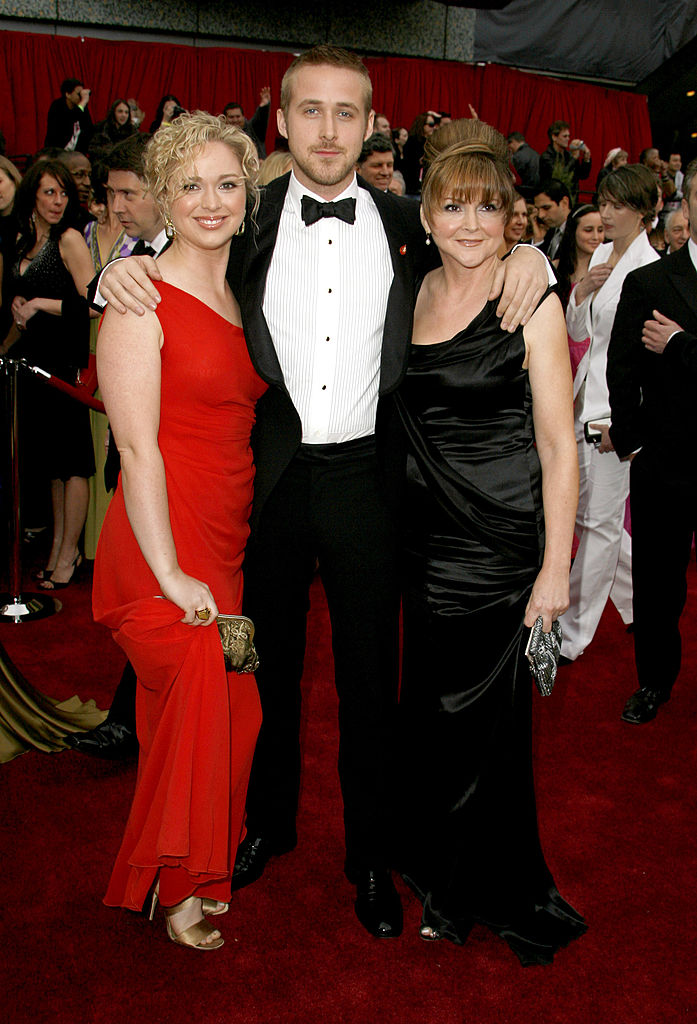 While her brother may be owning the spotlight at the moment, Mandi is no slouch. She's responsible for casting Pharrell's incredible music video for "Happy" — you know, the one where regular people dance through the streets of Los Angeles?
https://www.youtube.com/watch?v=y6Sxv-sUYtM?feature=oembed