The cast of The Hills is reuniting at the MTV VMAs, and we just shed a single black mascara tear of joy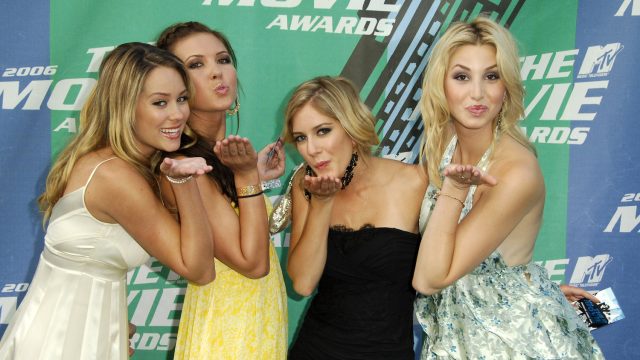 The MTV Video Music Awards is always a must-watch TV event for pop culture lovers. The annual awards show has given us many shocking moments through the years. Whether it be Britney Spears dancing with a seven-foot yellow Burmese python or Kanye West infamously interrupting Taylor Swift's acceptance speech, the VMAs are always full of surprises. One of this year's most anticipated moments was just announced: The cast of The Hills is reuniting at the MTV VMAs on Monday, August 20th.
According to E! Online, cast members of the reality show, which aired from 2006-2010, will appear together on the red carpet. The list likely includes Kristin Cavallari, Heidi and Spencer Pratt, Audrina Patridge, and Whitney Port. But that's not all. E! Online also reports that they'll join together for a "reunion announcement." Um, time to freak out!
The only hitch is that the show's star, Lauren "LC" Conrad, will not be there.
"Lauren is concentrating right now on her Kohl's line and her charity work, which she is very passionate about," a source told E! Online.
That news is probably enough for every Hills fan to shed a single black tear.
A Hills reunion has been a long time coming, and this is the perfect time for it to happen.
Now that we're eight years out from the iconic show's even more iconic series finale, many cast members have expressed desire to hold a Hills reunion. E! Online reports that when Cavallari guested on Heidi and Spencer Pratt's podcast, Make Speidi Famous Again, she said, "I would love nothing more than a Hills reunion."
https://www.instagram.com/p/BeUYjR_DCbJ
As you can tell from the name of Speidi's podcast, they would probably love to get The Hills gang back together, too.
Patridge and Port have both said they want to reconnect now that they have families of their own.
Basically all of the cast members from The Hills have kids now, and that might mean they could reunite from a more, um, mature place.
"I feel like we are all at a different place in our lives and we're past the drama, past the cat fights," Patridge told E! News last summer. "We're all married, we all have kids, we're all at a different place in our lives so we'd all be able to relate to each other way more than five years ago."
Port later told E! News that she "would love to meet all the babies."
To quote the show's theme song, a Hills reunion is "so close you can almost taste it."
To be honest, a Hills reunion without LC doesn't sound like much of a reunion at all. But don't worry, it will still probably surpass all expectations you might have. How could it not?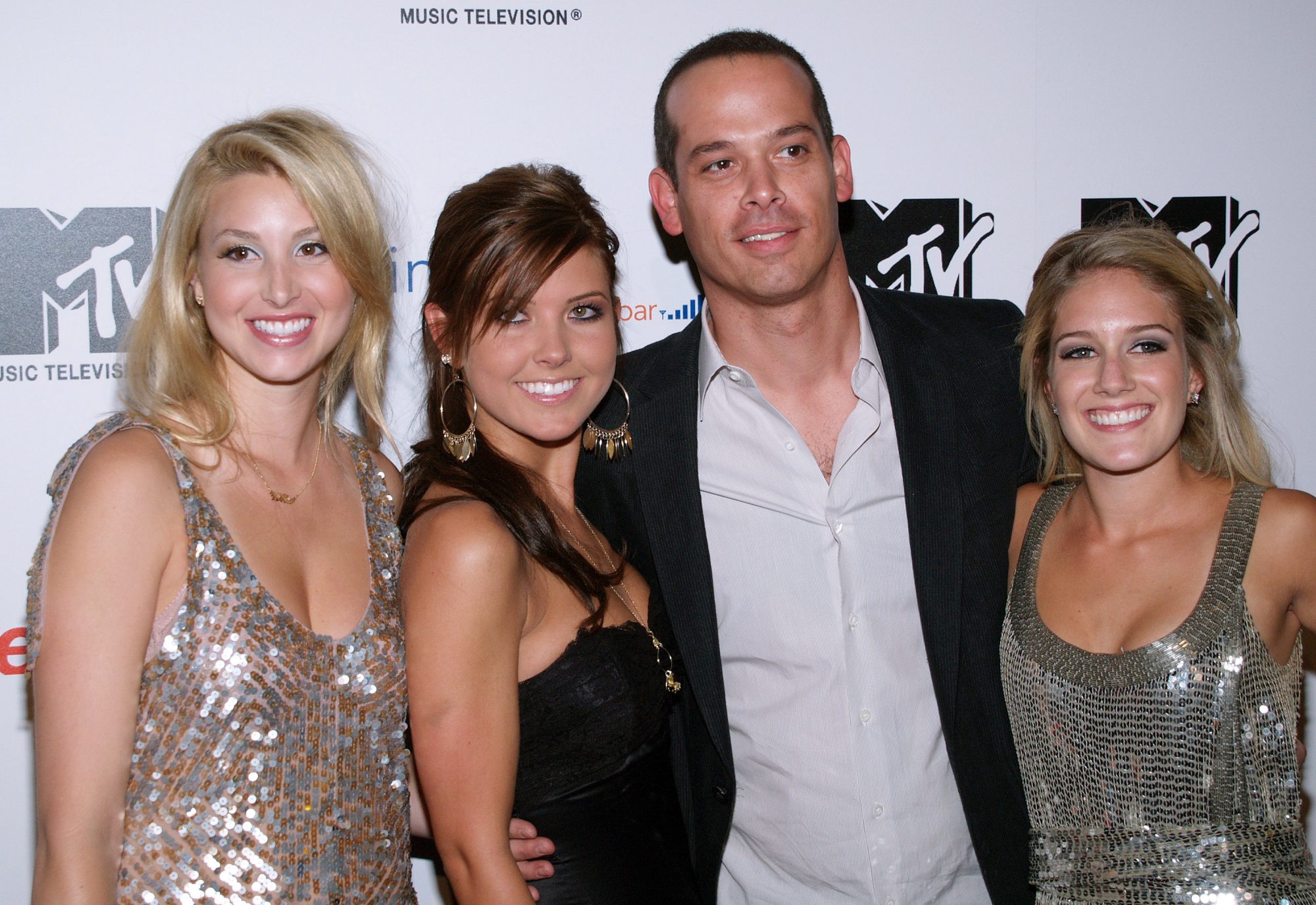 As Natasha Bedingfield sings, "the rest is still unwritten." So really, anything could happen when The Hills cast reunites at the 2018 VMAs.