Brie Larson and Woody Harrelson will make you cry all the tears in this "Glass Castle" trailer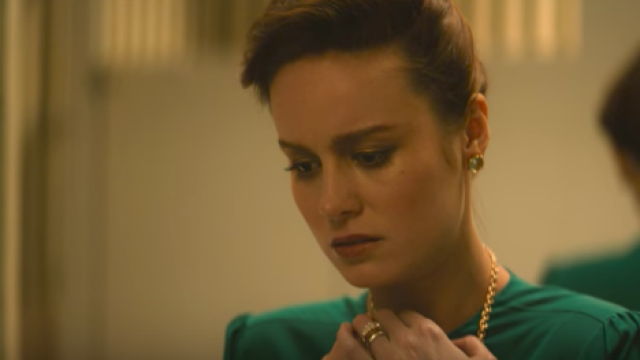 Jeannette Walls's griping, heartbreaking memoir The Glass Castle is getting the Hollywood treatment — and, after watching the film's official trailer, we think it's going to do this incredible story justice.
Brie Larson, Woody Harrelson, Naomi Watts, and Max Greenfield star in this stranger-than-fiction tale, which follows a pair of dysfunctional, nomadic parents who shuffle their children through a complex life of poverty, rootlessness, and a series of traumatic events.
https://www.youtube.com/watch?v=pJUuhCMbWyg?feature=oembed
Larson plays Walls, the family's eldest child, who serves as a third parent to her siblings, and later becomes a successful journalist and writer.
Walls's story — which has been on the New York Times Best-Sellers List for more than SEVEN YEARS — wasn't actually one that she always wanted to share with the world.
"I thought it was so important to hide this thing in my life that I was so afraid of," she told Bustle. "It was such a mistake. You have to be ready to confront your past. I'm on a bit of a mission to help people confront their past if they're comfortable. One of the many things I've learned since telling my story is how many people walk around hiding their past — thinking their damaged or inferior because they have this wacky past."
Plus, she added that people really appreciate when you share your vulnerabilities — and it just might inspire them to do the same.
"People are kinder and more empathetic than we give them credit for," she said. "And if you're in a position where you're able to open up about your past and your story, and you let your defenses down, then other people will, too."
Along with readers around the world, we are forever grateful for this amazing story. And we'll be ready — with many, many tissue boxes in hand — for The Glass Castle's release come August 11th.