The full cast for Marvel's "Black Panther" is here, and it is a dream come true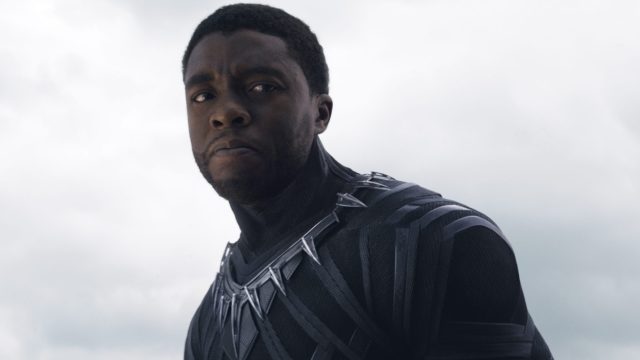 Every day a new dose of Black Panther casting news has been released into the world and we've all gotten to freak out a little more. Why? Because Black Panther is shaping up to be one of the most epic movies in the Marvel Cinematic Universe. And now, we finally have the full list of actors joining the lineup.
Marvel just released the announcement that Black Panther is finally starting production and with it, Marvel fangirls all over the world screamed.
So who is in this stellar lineup? Chadwick Boseman will return as T'Challa. If you remember, he made an awesome first impression in Captain America: Civil War, along with his bodyguard Ayo, played by Florence Kasumba. Michael B. Jordan will play the lead villain. The brilliant Lupita Nyong'o will also be a member of the Dora Milaje — a group similar to the Secret Service. Adorable British men Andy Serkis and Martin Freeman will be reprising their roles in the film as well, as bad-guy Klaw (from Age of Ultron), and security advisor Everett K. Ross (Civil War).
And did we mention that Angela Bassett AND Forest Whitaker are also in this film? How is it possible that we are even containing our excitement for this film? Oh, that's right, we aren't. false
false false
Yes, the cast is stunning and probably one of the most talented groups of actors ever assembled (haha, get it?). But even the team working behind the scenes has fans in a frenzy and taking note of how huge this film will be for superhero films as a whole.
Marvel Studios also released a short and pretty vague summary of the upcoming film:
Black Panther follows T'Challa who, after the events of Captain America: Civil War, returns home to the isolated, technologically advanced African nation of Wakanda to take his place as King. However, when an old enemy reappears on the radar, T'Challa's mettle as King and Black Panther is tested when he is drawn into a conflict that puts the entire fate of Wakanda and the world at risk.  
We still have more than a year to see Black Panther on the big screen. But now that we know how epic it will be, February 16, 2018, can't arrive soon enough!