"The Flash's" Keiynan Lonsdale just came out as bisexual in this empowering Insta post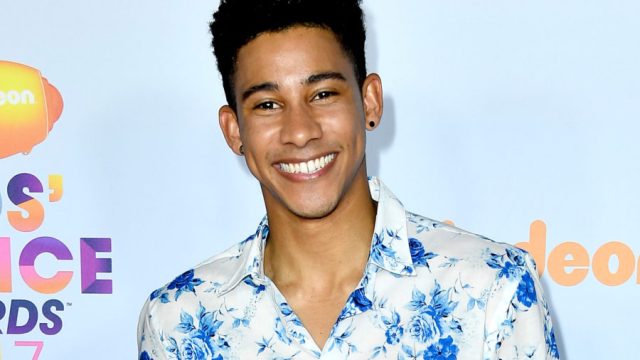 He may play Kid Flash on the CW's hit series, The Flash, but Keiynan Lonsdale is over trying to run from who he is. Londsale revealed he's bisexual in an empowering Instagram post, including a heartfelt caption about how he's finally ready to be himself. And we couldn't be prouder!
Lonsdale wrote,
"I like to change my hair, I like to take risks with how I dress, I like girls, & I like guys (yes), I like growing, I like learning, I like who I am and I really like who I'm becoming.A couple years ago I was able to accept myself, & it saved my life, but now I've gotten to a new road block & I feel kind of lost. I gotta take the next step & actually embrace who I am, which is pretty exciting. Not faking shit anymore, not apologising for falling in love with people no matter their gender."
https://www.instagram.com/p/BUBaxprAm-F
Lonsdale noted how watching other young people live their truth has been incredibly inspiring for him. He's not going to hide how he feels from this point out.
https://www.instagram.com/p/BTnovx4gg09
And we're happy to report that Lonsdale's incredible fans have been more than supportive of his decision to reveal his identity.



And Lonsdale isn't the only one crying happy tears! Does anyone have a tissue?
false
Congratulations, Keiynan! We're so excited that you've started on your journey of living your best life! Enjoy it and know that we're right behind you, giving you all the support you need!