The first "This Is Us" Season 2 photos are here, and we're already crying
If you think you're excited about the second season of This Is Us, just imagine how Mandy Moore and Sterling K. Brown feel! The two went back to work to start filming the much-anticipated season, and have already shared a few fun behind-the-scenes photos on Instagram. While the season is set to air this September, seeing the smiling faces of the cast and crew kind of make us wish it was airing in real time.
The first photo was shared by Brown, who plays "Big Three" sibling Randall, and it features his on-screen mom and dad, played by Moore and Milo Ventimiglia.
The photo was so good that Moore actually shared it on her account as well!
Just by looking at their expressions, we can tell these three are incredibly close.
This Is Us creator Dan Fogelman also couldn't handle his excitement and posted this photo — which looks like a flashback.
But, that's not it. Moore, who's a big fan of Instagram stories, posted a photo of a prop that might be a bit of a spoiler. So, if you're trying to shield yourself from anything Season 2, you might want to scroll by quick.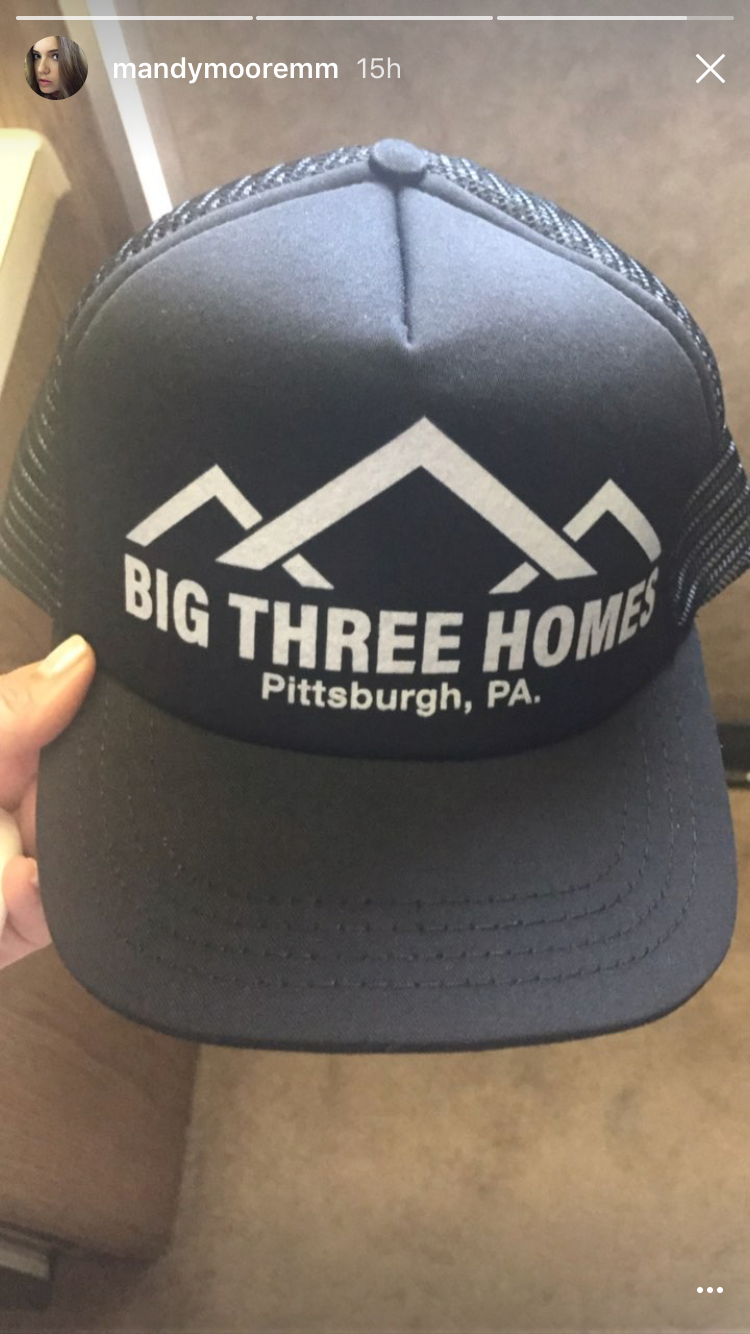 While the business was mentioned in past episodes, seeing the prop makes us curious. (And, uh — we kind of want that hat. It'd be the perfect way for the ultimate fan to help block the summer sun.)
Prior to yesterday, Moore shared a little bit about how tedious, yet exciting, the makeup process was — especially for her character, who is often aged for the present day timeline. Since it looks like the cast is fond of sharing, we can't wait to see what other fun tidbits — and possible spoilers — they share that'll keep us satisfied until the season premiere!