The first promo for the "Mean Girls" musical is finally here, and it's so fetch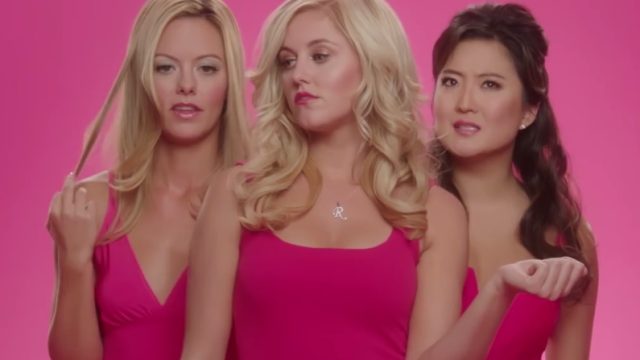 We know — we need to stop trying to make "fetch" happen. But there's simply no other word to describe the first Mean Girls musical promo. Especially since it's now more obvious than ever that the actresses have definitely done their homework when it comes to the antics of Regina George, Karen Smith, and Gretchen Wieners.
The show will be hitting the August Wilson theater on April 8th of next year, and we have a feeling that tickets will be selling fast.
In the promo, the original "mean girls" of Mean Girls explain what the audience can expect if they decide to grab seats. In short, it's everything we could have expected.
Well, thanks to Karen, we now know what a musical is — it's when people "talk and sing and move their bodies all at the same time."
If you're wondering who's filling in the shoes for Rachel McAdams, her name is Taylor Louderman.  Prior to this show, she appeared in the Tony-nominated musical adaptation of Bring It On. Ashley Park plays Gretchen — just this year, she appeared in the Broadway show Sunday in the Park with George.
Finally, the role of Karen is played by Kate Rockwell, who also has credits in Bring It On as well as a few regional shows.
While we're anticipating its release on Broadway, the show will also have a limited run in Washington, D.C. So, those in the area might want to check it out between October 31st and December 3rd. Of course, you'll want to make sure you wear pink.