The first Latina ever was voted into the Senate, and that's a huge deal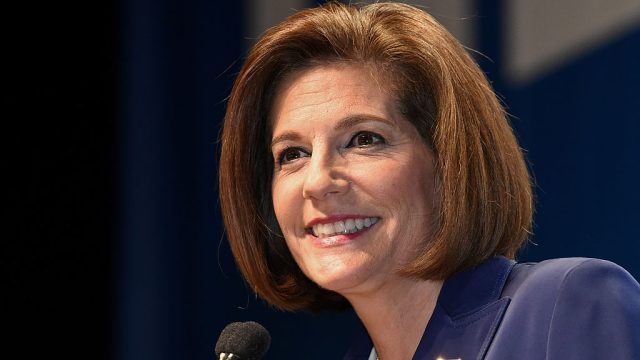 Last night's election was definitely filled with surprises and huge moments. One huge moment in particular? Well, the first Latina ever was voted into the Senate, and that's definitely a reason to celebrate.
Catherine Cortez Masto, who served as Nevada's Attorney General for eight years, will be taking over the seat of Senator Harry Reid. And like so many other races last night, this one was close. Cortez Masto only edged out Republican competitor Joe Heck by a reported 2.4 percentage points.
Cortez Masto is of Mexican and Italian descent, and was born and raised in Las Vegas. In 1986, she obtained a Business Administration degree from the University of Nevada, and went on to get her J.D. degree at the Gonzaga University School of Law just four years later.
To say she's inspiring is an understatement.
Cortez Masto also tried hard to make sure that waiting voters weren't discouraged last night by long lines.
After her win was announced, the Latino Victory Fund was extremely pleased, stating that Cortez Masto "has demonstrated her commitment and passion to serving our community."  The movement is known for reflecting Latino rights, voices, and values towards the government.
 In the Senate, Cortez Masto hopes to focus on issues such as immigration reform, and raising the minimum wage. We think she's an excellent fit, and we're so happy that she made history!